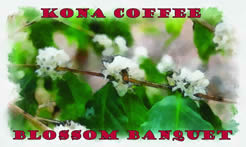 We want you to  join us!  Saturday, April 28, 2012 from 5-9pm
at the King Kamehameha Beach Hotel
Cocktails (no-host) from 5 pm
Registration/Social Time
Silent Auction begins
Welcome Remarks
Sumptuous Hawaiian Buffet Dinner at 6:30 pm
Silent Auction ends at 7 pm and
Live Auction begins
Tickets $45 each (inclusive)
Fun for Everyone!
go to our KCFA Store and get your tickets now!
    Supporting Business Donations
Matson Terminals
Kona Trans
HELCO
Meadow Gold Dairies
Horizon Lines 
West Hawaii Today(50/50 Ad cost)                        
KCFA Angels
* Bob Perry
* Diane Keffer
Live Auction Items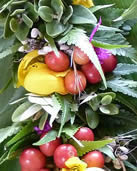 Blue Hawaiian Helicopters – Kohala Coast Adventure for 2 $550 Value
Hilton Waikoloa Dolphin Quest  Encounter- for Two $400
Jeanne Marie Imports- Buddha garden art
Kona Brewing Co.  Five gallons , Your Choice – $85
Sheraton Two Night – $750
Sherri Johns Whole Cup Coffee Consulting LLC -$500
Soil Plus-a load of soil – $771.80
Atlantis Submarines – Complimentary Dive for 2 guests
Body Glove Cruises – Complimentary cruise for 2
Captain Zodiac – 4 hour raft and snorkel adventure for 2
Fair Wind Cruises – Afternoon Snorkel & Snack Cruise for 2
Sea Quest Rafting Adventures – Complimentary afternoon Snorkel for 2
Al's Home & Farm Supply
Coffea Consulting – Sensory analysis of a single coffee.
Captain Cook Trading Co. – the world's best Macadamia Nutcracker
Farm and Garden – Backpack Sprayer
Kimura's Lauhala Shop – 1 straw hat w/visor, ladies visor & coin purse
Mountain Thunder- Gift Certificate
Soil Culture Consulting – Complimentary Consultation 2 hours
Alii Design & Printing – Gift Certificate
Akamai Pest Control – 2 gift certificates worth $500 each off termite tenting
Big Island Gear – Gift Certificate
Big Island Jewelry – 14K yellow gold & ruby ring
Spike Blaine – hand made Koa paddle
Copy Post Plus – Gift Certificate
Dean, Marty  Facial Fitness- Total Skin/Body Care
Discount Fabric Warehouse – Gift Certificate
Gourmet Chef's Supply – Gift Certificate
Hawaiian Cowboys Ladies Shirts – 6 different colors & styles to choose from
Kona Indich Collection  – Pashmina/silk shawl from Nepal
Kona Natural Soap Company – Gift Box of 3 Natural Soaps
Fran McClure- Rare Faceted Apatite Tear Drop Pearl necklace & earrings, both Sterling
Pacific Island Fitness Two – 1 Month memberships
Paradise Found Two Gift Certificates
Peter Von Hair Designs – Gift Certificate for one haircut
Quilt Passions & Needlework Shop -Gift Certificate for 1 all-day class & 1 wall quilt packet to make
Scarr Family Farms
Starbucks
Terri Nahl Permanent Cosmetics – Gift Certificate (Lash Extensions)
The Club in Kona – Two Complimentary 1 month memberships
Vivian Green Paper Artist – Handmade  cards
Blessed Marianne Copp Ministries- Two gift Baskets
Originals by Hitomi – Handmade Baby quilt
Kailua Candy Company – Lavender Jade bracelet and Chinese figurine
Carlene Keller – Handmade Wall Quilt
Mark Kimball – Hand made sculpted Lava Pot
Makalei Estates/Joe Butterweck- Handmade Hawaiian woods Cutting Board
Miles Mason Waimea Studio – Painted Bamboo Vase
Mark Miller/Complete Art Service Hawaii- Watercolor Giclee
Mr. Maid – Gift certificate for 2 hours cleaning
Siriani & Associates- The Sharper Image super wave oven
Statements Furniture
Sunrise Nursery – Two  Gift Certificates
Volcano Winery – 6 Assorted Wines
Voyagers – The First Hawaiians  DVD
Wine Market- Gift Certificate
Hotels, Restaurants,and Food
Bamboo Restaurant-Hawi- Two Gift Certificates
Big Jakes Island BBQ & Catering –  Full Rack Dinner
Fish Hopper-  "Locals" breakfast for 2  and  3 course "Locals" menu for 2
Gio's Gelato & Italian Pastry Shop – Gift Certificate
Harbor House – Five Gift Certificates
Jackie Reys Ohana Grill – Gift Certificate
Keei Cafe – (alcohol not included) Gift Certificate
Killer Tacos – Two 2 free lunch specials
King Kamehameha's Kona Beach Hotel – Prime Rib & Seafood Buffet for Two
Kona Cold Lobsters LTD – Two  Gift Certificates
Lilikoi Inn- Two Attendees at the Monthly Feast
Merriman's Market Cafe- Gift Certificate – Dinner for 2
Mi's Italian Bistro – Gift Certificate
Orchid Thai Cuisine – Fine Thai Food – Gift Certificate
Sheraton Keauhou Bay Resort & Spa – Two nights stay
The Strawberry Patch- Honuaino Square – Gift Certificate
Please support those who SUPPORT US when you have a choice!!!