General Information
The new website consists of two major components: The web pages, including exclusive member pages at KonaCoffeeFarmers.org and the new Store for purchasing KCFA merchandise.
We have been able to transfer every current and previous member's Username and Email Address but not passwords.  See below for details about how to renew your password.
In order to purchase items from the store, you have to create a separate store account.  It's highly likely that you will be able to use the same username and password for the store account as you use to log in as a member at the website.  Give it a try.  If you have any issues or problems please contact us at [email protected] for the membership/website issues or [email protected] for Store issues.
MY PASSWORD DOESN'T WORK
If your password doesn't work, Click on "Lost your password?" at the Login Page and you can enter your username or email to get a password reset link. If you don't receive an email within a reasonable time, we may not have your correct email on file.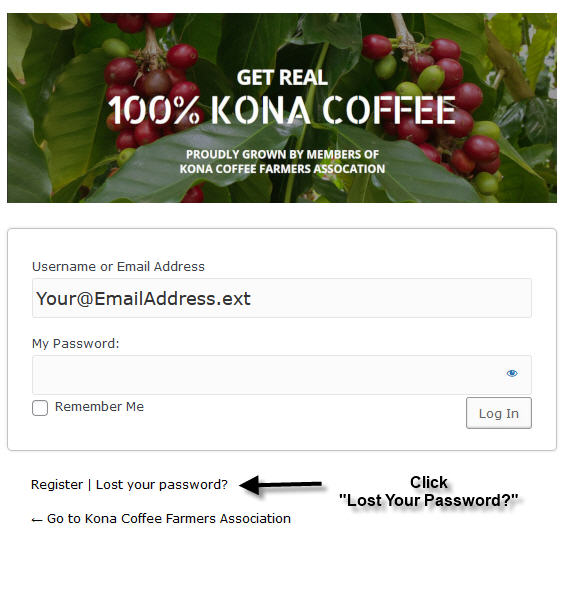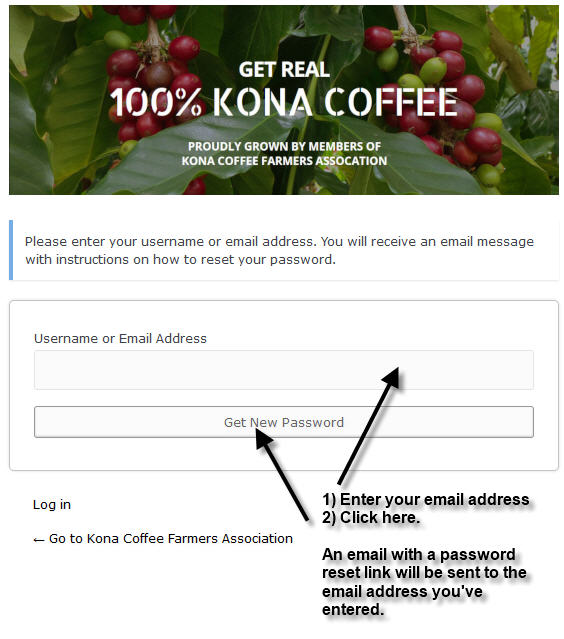 To Renew your membership:
Log into your membership account. (Login link in upper right)
Once logged in:
Click on RENEW link at top of the screen.
Verify your membership renewal level and other information.
Click on Pay with PayPal Link.  You DO NOT NEED a PayPal account (see screen shots below).