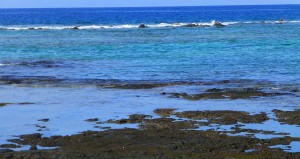 looking out from the lanai at Kahaluu Beach Pavilion
KCFA's Annual General Membership Meeting!- Save the Day!  January 11, 2015 11:30
All KCFA Members are heartily encouraged to attend our Annual Membership Meeting by joining us at the beautiful Kahaluu Beach Pavilion at the south end of Alii Drive.
Hear summaries of the KCFA's year's activities, cast your vote for 2015-2016 KCFA Board Members, vote on a Bylaw change and simply enjoy talking story with fellow farmers.  Come at 11:30 for pupus and beer, followed by a Pot luck lunch*. At 1 pm, we will hold our Annual Meeting and Election of Officers for 2015-2016 as well as a Bylaw Change.
*Potluck: Please bring something go along with KCFA's shredded Barbeque chicken sandwiches.
See You then!