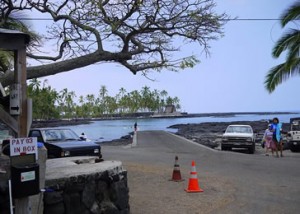 Pre-Harvest Barbeque for KCFAMembers
All members and their families are invited and encouraged to come to the annual KCFA Barbeque to be held on Sunday, August 11th from 2-6 pm at the Picnic area across from beautiful Honaunau Bay/Two Step.
KCFA will supply hot dogs and hamburgers and their buns so please RSVP to

[email protected]

or call 329-4035 and let her know how many of you are coming!
Two Costco $25 gift cards will be given away to lucky Members. Come and enjoy the water and just talking story with your fellow farmers before we begin the 2013-2014 Harvest.
Members are asked to please bring a salad, or dessert or something to go along with the hot dog and hamburger menu, and also please bring your own drinks. More details to follow but do RSVP asap. See you all there!