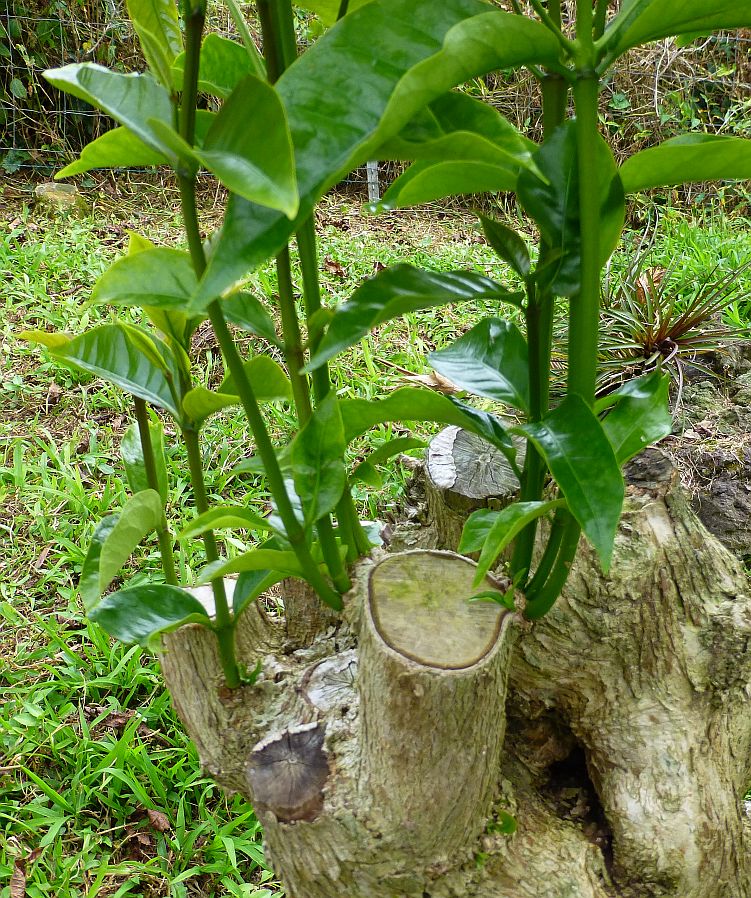 ??????????????????????????????????
WHY? Wondering which of your new coffee shoots to choose to insure strong future verticals? Choose the right vertical/shoots from among the new growth following the pruning completed a few months ago. Select vigorous shoots to insure high yielding verticals for the crop in 3 years.
WHEN: 9 am
WHERE:  Bob Nelson & Bob Smith at Bob Nelsons' Farm located makai of the Kona Joe sign in Kainaliu, along Mamalahoa Highway. Drive down; parking available.

Suitable for newbies and as a refresher for all! 
Registration begins at 8:30 and Class starts promptly  at 9 am 
Free to KCFA members and other attendees will pay $10 which can be applied to the KCFA Membership of $25 annual dues.