The Independent Voice
October-2012
                               Newsletter of the Kona Coffee Farmers Association                                                                PO Box 5436 Kailua Kona Hawaii 96745 USA                                                                                  www.konacoffeefarmers.org  [email protected]
Contents
Restaurant Honor Roll
Kona Coffee Cultural Festival
Website Stuff
Annual General Meeting
Editor: Clare Wilson
---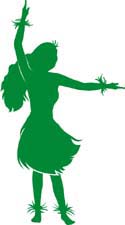 Honoring Restaurants that Serve 100% Kona Coffee
The Kona Coffee Farmers Association is pleased to recognize West Hawaii restaurants that serve 100% Kona coffee to their customers. These fine restaurants are providing the world famous taste of freshly brewed 100% Kona coffee, while supporting the more than 600 Kona coffee farms growing this premium product. KCFA encourages residents and visitors to visit the restaurants listed below and share in the pleasure of a truly delectable brew.

CAPTAIN COOK 
Coffee Shack
Mahina's Café
HAWI
Bamboo
Kohala Coffee Mill
HOLUALOA
Holuakoa Cafe
HONAUNAU
Coffees 'n Epicurea
Kona Coffeehouse and Café
KAILUA-KONA
Buns in the Sun
Fish Hopper
Green Flash Coffee
Humpy's Big Island Ale House
Java on the Rock
Kona de Pele Café
Kope Lani Coffee
La Bourgnone
Lava Java
Lotus Café
KAINALIU
Kaya's
Nasturium
Rebel Store
Strawberry Patch
KAMUELA
Merriman's
KEAUHOU
Bianelli's
Keauhou Store
Peaberry & Galette
KEALAKEKUA
Ke'ei Cafe
Mi's Italian Cafe
Orchid Isle Cafe
KOHALA COAST
Beach Tree at Four Seasons
Brown's Beach House at Fairmont Orchid
Canoe House at Mauna Lani
Hale Kai at Fairmont Orchid
Juice 101
Manta at Mauna Kea
Norios at Fairmont Orchid
Orchid Court at Fairmont Orchid
Pahu i`a at Four Seasons
The Orchid Marketplace at Hilton Waikoloa
---
President's Message–
Please show your support for the West Hawaii restaurants that support us.  They have options of course, but the 38 Restaurants above choose to offer 100% Kona Coffee. In line with our KCFA Mission, they are helping to promote and protect Kona coffee farmers economic interests in 100% Kona coffee, while protecting the Kona coffee heritage. Mahalo nui to all of them.– aloha, Cecelia Smith,
President, Kona Coffee Farmers Association
---
The Kona Coffee Cultural Festival of Events
November 2 – November 11
The Kona Coffee Cultural Festival offers several advantages to new coffee farmers in the way of learning more about coffee by having a jam packed week of coffee related activities.  There will be a Kona Coffee 101 Seminar on Sunday, November 11 from 11-12:30 p.m. at the Sheraton Kona Resort & Spa.  New farmers can learn from a panel discussion focusing on Kona's coffee industry. A $3 Festival button is required to participate.
The Kona Coffee Cultural Festival offers seasoned coffee farmers many opportunities to showcase their coffee by participating in events such as the cupping competition, and the Kona coffee label and website display.  This year the festival goers are invited to free Kona coffee cupping classes and tasting demonstrations happening alongside the judging. Farmers can learn and observe cupping techniques and even participate in their own coffee tasting.
We still need volunteers for the Cultural Festival activities!!  Also, anyone out there willing to donate 5 lbs of green or parchment???  We need coffee to sell at the Festival under the KCFA label. Donated coffee is a great way for KCFA to make money.  Any leftover coffee can be used to sell on Alii Drive on cruise ship days.  Please contact Mary Lou Moss at 329-4035 or [email protected] with donations.
Submitted by Mary Lou Moss
---
Website Stuff
Have something you want to SELL or BUY?  Don't forget the free Member Benefit of our KCFA Classifieds. Lots of lookers! We need some fresh action!  Send your Classified to [email protected] and we'll post it asap.  If you've been running a listing- check it out and freshen it.  Want to cancel a listing? [email protected] Let's make it work for all of us!
Submitted by C. Smith
---
Annual General Meeting 2013
The Annual General Meeting for 2013 will not be held immediately after EXPO, Jan. 25, 2013. An alternate date and location will be selected soon.  Alternate dates being looked at are Jan. 12 or 19 and locations being considered are Kahalu'u beach covered picnic area, Old Airport beach covered area and 2-step. The meeting will be a potluck, social time and election of new officers and brief recap of 2012 and vision for 2013.
Submitted by Mary Lou Moss