New KCFA Website is Up and Running

Go here and and check it out. On a PC, the left side is for Buyers of your delicious 100% Kona Coffee and the right side is for KCFA Members. On a smaller device, the top portion is for Buyers and the bottom for Membership. Lots of effort went into updating our KCFA site and we hope you love it.  Wander around. Any glitches or questions? Email us here.
Submitted by Cecelia Smith

Your Association has ambitious plans for the next year.  In order to effectively implement those plans for legislative and marketing initiatives of 100% pure Kona Coffee, we will also need to do some additional fundraising.  Your participation in any of the Association's planning and activities is encouraged.
There is a new music venue opening up in Captain Cook.  "The Listening Room" is a family friendly, alcohol, smoke and drug free zone where a group of up to 40 people can sit and listen to some of the best music on the Island.
Our first event on Saturday, Sept 21st from 6pm (sharp) 'till 9pm will present award winning singer Alice Fraser teaming up with KCFA's own Chet Gardiner and some other excellent West Side musicians to present a world class performance of blues, country, folk and rock music.
This event is also a fund-raiser for KCFA.  Your voluntary donations to the Association as well as the event venue will be greatly appreciated.
Please join us for what we hope will be a recurring series of great musical events at this venue and others here in West Hawai'i.
The Listening Room
81-6372 Mamalahoa Hwy
(in the building behind Captain Cook Mini-Mart)
Bring your OWN folding chairs, pupus, soft refreshments and energy.
Invercargill singer Alice Fraser wins top New Zealand Gold Guitar Award
https://www.stuff.co.nz/entertainment/music/80771152/new-zealand-gold-guitar-awards-attract-top-talent
Chet Gardiner
http://chetgardiner.com/
Submitted by Chet Gardiner
From Carolyn Witcover in the August Independent Voice:
Shawn Steiman's response to  "When is a Cherry Ripe?"  Some say that the fruit must be monochromatic before it is ripe – that is, that the fruits must be completely red in red varieties and completely yellow in yellow varieties. Actually, the cherry is ripe when the seed easily falls out of the fruit when gently squeezed with fingers, which happens before the fruit becomes monochromatic. 
 I've heard this debate before so I was wondering about a poll of sorts. Agree/disagree?  Why?
                 When Can Coffee Cherry be Considered Ripe?
Response from Bruce Maryanoff:
The August 2019 issue of The Independent Voice, the newsletter of the KCFA, had a brief article on what constitutes coffee cherry ripeness.  I wanted to address this issue further on the basis of an experiment that we conducted.
Coffee cherry is widely thought to be fully ripe when it is totally red (or totally yellow for such varieties).  Pretty photos abound showing homogeneously red collections of ripe coffee cherries, and it has been argued that picking is best done when the coffee is fully red.  But, does coffee cherry really have to be monochromatic to be fully ripe and thus eminently harvestable?  I raised this point with our farm manager a few years ago when I saw the pickers collecting berries that were not fully red.  He explained to me that ripeness could be judged by the seed pod easily popping out of the fruit on gentle squeezing between one's fingers.  We decided to perform an experiment to settle the question.
The study involved comparing a sample of the regular cherry with a sample of "all-red" cherry, harvested at the same time.  These two samples were separately pulped, and the parchment was soaked, sun-dried, and aged (over 8 weeks with climate control).  The parchment samples were hulled and sorted into Kona Prime green beans, which were roasted Medium (just past the first crack).  The two batches were brewed in parallel with spring water by pour-over, then subjected to a blind taste test, black.  The verdict: these two excellent brews were virtually indistinguishable.  Thus, I became convinced that our coffee cherry need not be monochromatically red at harvest.  Rather, one can consider picking cherries half-red to completely red, while spot-testing for ease of popping the seed pod.
I think that this conclusion is a good thing for coffee farmers.  In Kona everyone's coffee cherry ripens about the same time, but pickers for harvesting coffee are hard to come by.  And the pickers tend to rotate between farms, in a time-sharing scenario.  If the limited number of pickers available had to spend time carefully examining each berry for monochromaticity before hand-picking, then it would be virtually impossible to finish each harvest round at a specific farm in a reasonable time frame.  A real problem would arise, given that a huge number of pickers would be needed all at once.  It is likely that labor costs would balloon out of control.  The goal of monochromatically red cherry is simply impractical and uneconomical.
Submitted by Bruce Maryanoff
KCFA Sponsored Workshop: Moisture Meter Calibration
KCFA is co-sponsoring the annual Moisture Meter Calibration Workshop at CTAHR THIS THURSDAY, September 4th from 9:30-11:30 am.  Reservations required.
Hawaii state law requires green coffee to be dried to 9% – 12% moisture, which can be surprisingly difficult to meet. If improperly dried, it can lead to production and marketing risks. Too dry, the coffee loses quality; too wet, it encourages mold. Also, parchment and green coffee should be dried to approximately 11% to manage CBB damage.
During this workshop, we will discuss the basics of how moisture meters work and its importance in the coffee drying process. We will have several types of meters to compare and have state certified parchment available for testing. Bring your own green coffee or parchment to see if your meter is measuring moisture content correctly. Don't have a moisture meter or need a new one? This is the perfect opportunity to try out different models.
Reservations are required and seating is limited. Register at https://mmcalibration.eventbrite.com or contact Matt at 808-322-0164 by September 2nd. If full, a waitlist will be created, and a second class may be provided on Sept. 5th from 3-5 pm.
All info here.
Submitted by Suzanne Shriner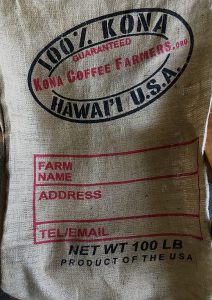 Go to KonaCoffeeFarmers.org.  Click on Resources tab and select KCFA Store. Members log in to get Member prices.
High quality and durable! Multiple uses from each one! Use for green, parchment and cherry (multiple times if you dry promptly). Support your KCFA and buy KCFA Bags!
Submitted by Cecelia Smith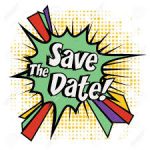 Come join us for a celebration of the harvest. Food, music, games, beer and fun! All for a $10.00 Donation. This is a fundraiser for KCFA. Please bring your own eating utensils and a dish of your choice, if you want to pitch in!
Where: beautiful Honaunau Rodeo Grounds Pavilion, South Kona
When: Sunday October 13, 20192- 4 pm
Please: RSVP by Oct 7, 2019 to [email protected]
Submitted by Kay Dixon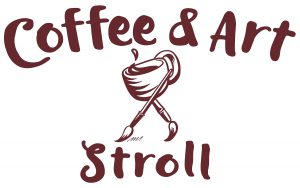 On November 2nd, the Kona Coffee Farmers Association will be participating in the 21st annual Holualoa Coffee and Art Stroll. This event is part of the 10 day Kona Coffee Cultural Festival.
We will be there all day, selling merchandise from the Association's stocks and representing the coffee farmers to all the visitors to the event. The Stroll is scheduled from 9:00 to 3:00, but we will be setting up around 7:30 to 8:00
To staff the booth all day, we will need about six volunteers in two shifts.  Please send an email to [email protected] to volunteer.  And we thank you for your help.
Submitted by Jim Monk
Coffee Cherry Processing Workshop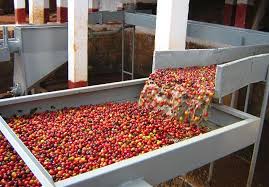 Join KCFA farmers for a workshop on coffee processing at Cornwell Mill in Holualoa on Saturday,  September 14 from 9-11 am. Topics covered include wet processing equipment, procedures, best techniques for quality and coffee drying. Will briefly cover Honey and Naturals.
Space is very limited! Free to KCFA members. All others (including workers) are $20 at the door.
Click here to register and reserve your space now!
Submitted by Sandra Scarr
Question for Discussion – Product Liability
From a KCFA Member:
"We're wondering if we need to get product liability insurance for our coffee company. Do you happen to know and have any recommendations on where to get it?"
Are there any experiences or opinions among our readers?
Please let us hear from you by writing [email protected].
Save your receipts!  The Hawaii Department of Agriculture CBB Subsidy Program will reimburse a percentage of the cost for Botanigard and Mycotrol products, once the application process is completed.  The program is in effect through 6/30/2020.  Farm TMK and other relevant information is required. Costs are reimbursed up to $600 per acre per year, and up to $9,000 per farm per year. Email <[email protected]>for sign-up information
Submitted by Colehour Bondera
This Opinion piece from the West Hawaii Today addresses some important issues about the ongoing dispute over TMT and associated issues.

Read entire article here
Submitted by Cecelia Smith
Coffee Included in Next Round of Chinese Tariffs
From CNN Business: 8/23/2019
Soybeans, coffee and oil among the products hit by a new round of Chinese tariffs on US goods
Tariff List 2 — effective December 15:
Part 1: 749 items will be imposed with a 10% tariff, including: coffee, corn, caviar, chemicals, cars, buses, scooters, bikes
Submitted by Cecelia Smith
Coffee Photo Posters for sale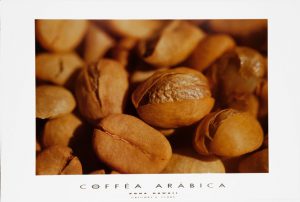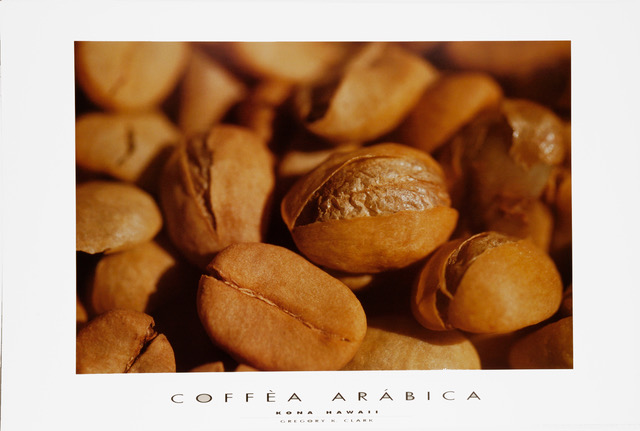 Through the generosity of professional photographer Gregory Clark, the Kona Coffee Farmers Association was given beautifully photographed coffee photos which were printed onto heavy art paper measuring 24 inches X 36 inches and suitable for framing. Each has been rolled into a sturdy cardboard tube and is available for pick up, at monthly KCFA Board meetings after making arrangements—- or each can be mailed First Class (additional $6.45) with tracking numbers.
Rare gifts for the Kona Coffee lover and only $14.99 each.
From photographer Gregory Clark: I am a specialty coffee photographer who has been associated with the coffee industry since 1992.  My full-color lithographs have appeared in most industry periodicals over the years, and I created a line of art posters depicting the growing, processing, and serving of Kona coffee.
Available at the KCFA Store
This month we are featuring an unusual one – parchment coffee!
Note from Kona Coffee Customer
Hello KCFA ~
I am new to Kona coffee.
My introduction was through Nespresso, which just offered Kona coffee capsules for the first time. At $2.00 per capsule, it is their most expensive offering. I found the flavor so good that I went through the sleeve of 10 capsules in two days.
So, my next move was to purchase Kona coffee on Amazon. That got me wondering what is real and what is not real. Wikipedia was my next resource. Their external links led me to you, and I'm happy they did. You seem to be the definitive authority on Kona coffee.
I next purchased organic Kona coffee on the Pele Plantations website. I'll find out how it is after it is delivered.
Now, the reason for my email to you: I simply want to thank you for your efforts and follow your organization. I've subscribed to your newsletter, I think. So, after all these words, I simply want to say "Hi" and "Thank You" …
Best Always ~
Arthur Feigenbaum
Sarasota, FL.