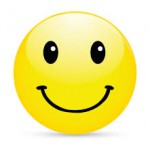 Thank you to our generous Sponsors and to those of you who have already bought tickets! You all are simply awesome! It's going to be a wonderful evening.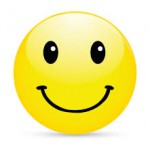 There is still time left so don't hesitate to be part of the Celebrate 100% Kona party!
The Kona Coffee Farmers Association is dedicated to promoting and protecting Kona coffee farmers economic interest in 100% Kona Coffee, to protecting the valuable heritage of Kona coffee and seeking greater legal protection of the honorable Kona coffee name.
We feel that protecting 100% Kona is an obligation to honor and preserve this unique Hawaiian agricultural jewel.
We are a 501 6 non-profit trade organization completely run by volunteers. We have no staff. We began in 2006 compelled by the increasing compromise of the Kona name- in Kona blend products. As a web-based forum/organization- the Kona Coffee Farmers Association (KCFA) offers our more than 280 coffee farmers a free valuable web listing as a direct link to buying public. In 2014 we received an HDOA Grant and are offering 50% off Vouchers for the only State and Federal sanctioned method of deterring the devastating pest, the Coffee Berry Borer. We continue to offer cutting edge education to all of our Kona coffee farmers via on going Work Shops. Our exemplary monthly Newsletter- The Independent Voice hereis acclaimed as one of the best in the State of Hawaii. Our 34 Associate Members who are not Kona Coffee farmers receive similar educational benefits. (We immensely appreciate the support of our our 41 Business Members.)
100% of our Dinner Ticket profits,or your generous Fund Raising Donation will be plowed back into maintaining our web site archival bank, keeping up our information dispersal via direct email to our farmers, holding programs to educate new farmers and continuing our valuable networking with scientists and seasoned farmers. We do all this to keep the truth in the honorable Kona coffee name.
Annual Fund Raising Dinner/Fund Drive
Your Support will help us to pay for the annual up keep of our website and continue our necessary work. Our annual Farmer Member dues are kept low at $25 but it takes more funding to offer what we do offer, and we are asking you to buy a Dinner ticket or make a donation- here This is a once a year effort and we need your help.
Mahalo plenty!!