Beautiful Kona Coffee Art Posters for Sale in KCFA Store
                                      limited supply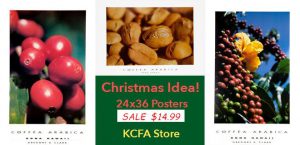 From photographer Gregory Clark: I am a specialty coffee photographer who has been associated with the coffee industry since 1992.  My full-color lithographs have appeared in most industry periodicals over the years, and I created a line of art posters depicting the growing, processing, and serving of Kona coffee.

These donated artwork lithographs measure 24 inches X 36 inches and have been individually rolled into sturdy cardboard tubes and are available for pick up, at monthly KCFA Board meetings after making arrangements or each can be shipped First Class (an additional $6.45) with tracking numbers. 
Go to the KCFA  Store and make your selection- choosing "A" or "B" or "C". Perfect for your family members or for your customers.
(Poster photo and its graphics are of higher quality than shown below.)
Questions? email [email protected]–subject: Coffee Art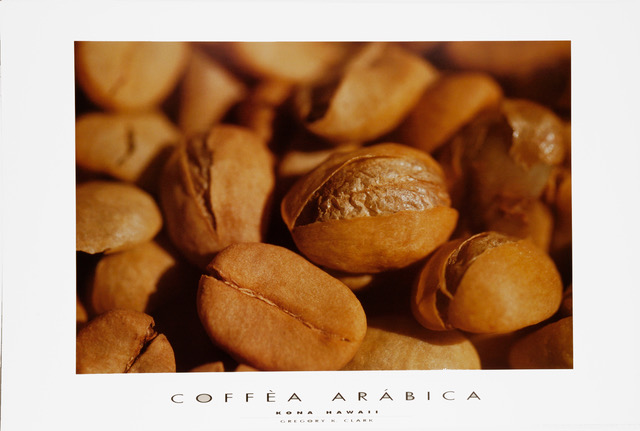 Poster "C"