The Independent Voice
                             Newsletter of the Kona Coffee Farmers Association  
                                                             July 2012
                              PO Box 5436 Kailua Kona, Hawaii 96745 USA                                                                                                   www.konacoffeefarmers.org   [email protected]

Contents:
Announcements from President
Legislative Update
CBB "Talk Story" Report
Reminders
Editor: Clare Wilson
---
THE PETITION
The NEW Petition is here:  http://www.change.org/petitions/governor-of-hawaii-veto-of-hb-280-is-critical Let's fill it up, thanking our Governor and asking him not to delay- VETO HB 280 Today!  We're up to 132 signatures as of July 2.  Each person who signs HELPS.  Signatures go immediately to Governor Abercrombie's personal email as a single email!  Isn't life great?  Thanks to www.change.org whose bandwidth is paid for by the Sierra Club — small groups as we are, get this fabulous expression of People Power! Show you care!
If you don't yet know why we want the Governor to VETO– go to www.KonaCoffeeFarmers.org and read all about it.  There are forces working actively against us- so help 100% Kona Coffee by signing today.
Cecelia Smith
---
DEMOCRATS HOST ANNUAL INDEPENDENCE DAY PICNIC
More than 70 Door Prizes!—FOOD—MUSIC–  Is your reward for showing up at the Maka'eo Pavilion (Old Airport)- on Wednesday July 4th– from 2:15-4:30pm and Thanking Governor Abercrombie in Person! We would like to have as many individual KCFA members as possible there to thank the Governor for putting HB280 on his "Intent to Veto list" and we want to encourage him to finalize the VETO.  Our goal should be to see if he will announce the veto at the picnic.Mahalo!
Cecelia Smith
President, KCFA

---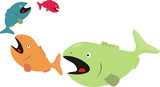 LEGISLATIVE UPDATE
Governor Issues "Notice of Intent" to Veto HB280
On June 25 Governor Abercrombie issued a formal "Notice of Intent to Veto" HB280—a bill which would repeal Hawaii's long-standing system of mandatory inspection and certification of Hawaii-grown green coffee.  In making the announcement, the Governor observed that abandoning the current certification system is "problematic" and expressed his concern that the "Hawaii brand…not be undermined" by the bill. The Governor now has until July 10 to decide whether to (1) veto the bill; (2) sign it into law; or (3) let it become law without his signature.
The Kona Coffee Farmers Association has staunchly opposed HB280 from the outset.  Repeal of the current system would take us back to the days of the Kona Kai Coffee Counterfeiting Scandal of the mid-1990s when the reputation of Hawaii-grown coffee was severely damaged because of a "voluntary" certification system. More than 700 KCFA members and supporters joined in an Online Petition to the Governor calling for a veto of HB280–and the Governor heard that call.
The only argument consistently made by the Honolulu Blenders who have championed the bill has been the assertion that the layoff of one of two Kona inspectors has led to delays in the certification process. But that is a problem that can easily be fixed by rehiring the laid off inspector—rather than throwing out a system that has protected the integrity and quality of our coffee for many years.
The KCFA has commended Governor Abercrombie for having taken a careful look at an extremely important issue—and we have urged him to proceed with the veto.
Within hours of the announcement of the "Intent to Veto", however, powerful economic forces [specifically including Hawaii Coffee Company– a wholly owned subsidiary of the Mainland mega-conglomerate Topa Equities] began to actively work in Honolulu against a veto with a political "full court press" aimed at pressuring the Governor.
If you haven't already done so, please let your voice again be heard in response by joining the new KCFA Online Petition which thanks the Governor for his June 25th "Notice of Intent" and urges him to follow through on that intent. http://www.change.org/petitions/governor-of-hawaii-veto-of-hb-280-is-critical
We hope and trust that Governor Abercrombie will stand for principles and for farmers.
HB283 Is Also On The "Intent to Veto" List
In a surprising turn of events, HB283 (another bill pushed by the Honolulu Blenders) has also been put on the Intent to Veto list.  HB283 provides that $196,000 be transferred out of the HDOA's Agricultural Loan Revolving Fund for CBB mitigation programs. On June 14, however, HDOA Chair Kokubun issued a public request that the Governor veto HB283.  In return Kokubun promised to use $200,000 from the HDOA's Barrel Tax funds for CBB mitigation. Among other things, this development raises questions of how HDOA is deciding to allocate the more than $3.3 million it annually receives in Barrel Tax funds—and why so little is being dedicated by the HDOA to address the CBB Emergency in Hawaii County?  Why hasn't the HDOA used Barrel Tax money to rehire the laid off coffee inspector? or to hire and assign an entomologist in Kona to develop a CBB mitigation program?
Submitted by Bruce Corker

---
LATEST CBB "TALK STORY" REPORT
On June 21, our second CBB talk story session was held at the Ag Extension offices in Kainaliu.  It was well attended by some sixty farmers. Suzanne Shriner and Andrea Kawabata were helpful in answering the technical questions put forth by the participants.  Farmers were asked to fill out a  brief questionnaire, Covering topics such as farm location and elevation, what they were doing to combat CBB and what the estimated % damage that they have observed.
Thirty responses indicate that nearly every one reported that they stripped their trees and are spraying the fungus.  Half the farms reported that they were using traps.  Damage levels ranged from less than 5% to 20%.  Ten farms reported damage of less than 5%.  Damage levels are slightly higher in North Kona and damage in South Kona is greatly diminished from levels observed last season.  This is very good news and it does appear that our efforts are paying off.
Complete details and additional notes here: https://konacoffeefarmers.org/forums/topic/cbb-talk-story-notes-of-0621/
Submitted by Bob Smith
---
New Member Barbeque
This is a reminder about the Welcome New Member BBQ which will be held at Two Step on August 19.  More information will be available in future editions of the Newsletter.
Submitted by Mary Lou Moss