Thanks to David Case for the photos, 2 taken on August 24 and the next 4 taken on August 25,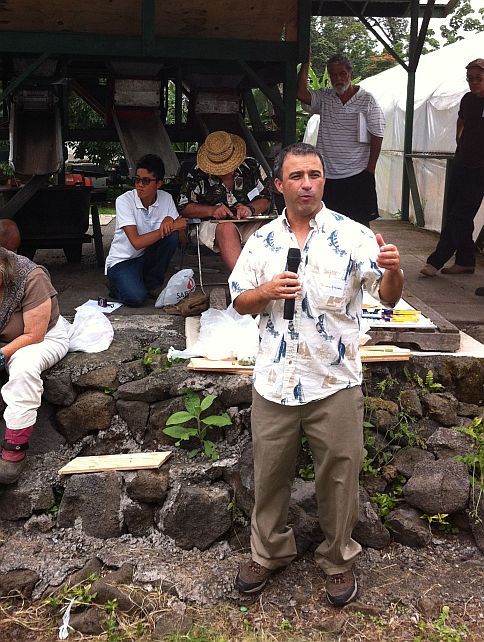 CBB Workshop field sampling with Columbian scientist, Luis Aristiza'bal at prize winning Kona Kulana Gardens coffee farm teaching CBB field sampling techniques. About 150 Kona and Kau coffee farmers attended thus two day hands on workshop.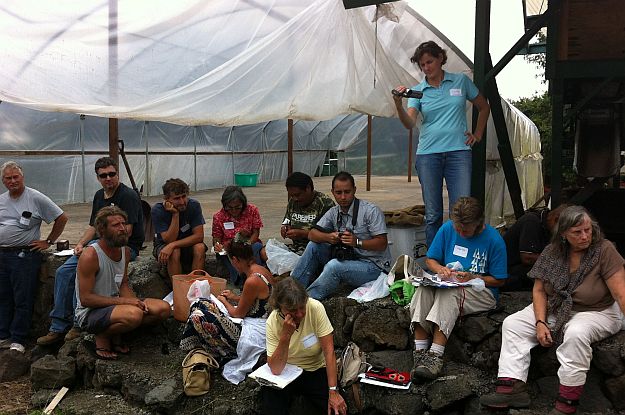 August 24, 2012 Suzanne Shriner, KCFA member and one of the CBB Workshop organizers, recording CBB field sampling techniques at Kona Kulana Gardens farm.
---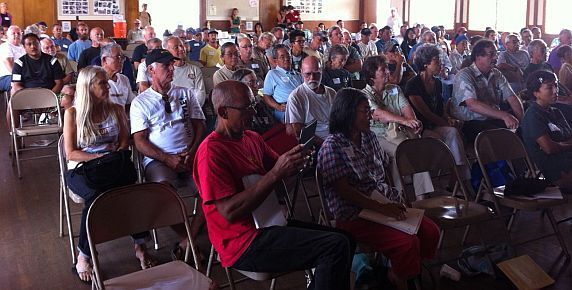 Over 150 Ka'u and Kona coffee farmers attended 2-days of Integrated Pest Management lectures and field workshops with Luis Aristiza'bal, pioneering international authority on CBB pest management.
 The audience on day two gathered at Kona Hongwanji Mission in Kealekekua. KCFA farmer-scientist, Suzanne Shriner, together with KCFA member and Kohala Center Community Cooperative Development Specialist, Melanie Bondera, organized the conference with financial support from Hawaii Community Federal Credit Union, Kona County Farm Bureau and The Kohala Center.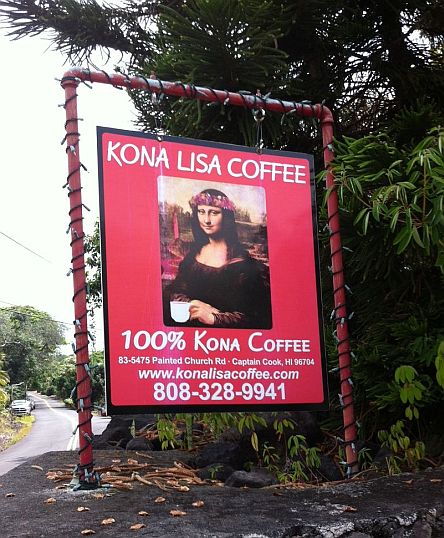 Harvest efficiency field workshop at KCFA member, Ron Lake's Kona Lisa Coffee farm in Honaunau.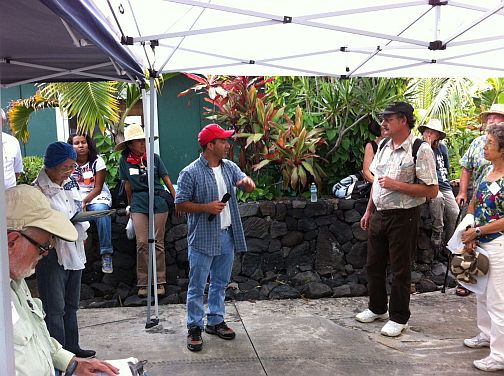 Luis Aristiza'bal at Kona Lisa. The workshops and farm visits continue on four KCFA member farms on Sunday and Monday (August 26 & 27) and several Ka'u farms on Tuesday the 28th.