Our one and only Annual Fundraiser and Packed with Fun, Food and Fabulous Stuff
updated April 14, 2013 
Like the KCFA's efforts on behalf of 100% Kona Coffee?
why do we raise money? see here
Please show your support by going to the KCFA Store (above) and…
Get your tickets!

when:  Saturday, April 20, 2013- 5 pm-9 pm
where: King Kamehameha Beach Hotel
why:  to support your KCFA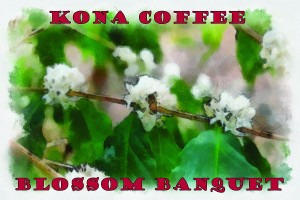 iPad Raffle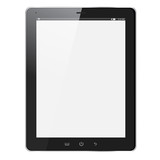 with a $20/Donation
FREEBIES during the evening from random drawing of attendees' tickets– Great fun stuff, including–Yummy Lunch Certificates, Nursery plants, Wonderful maid service, Italian pastry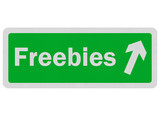 and Very Cool Live Auction Items….
Helicopter Rides

Golf Rounds

Zipline experience

 
a keg of Beer

Load of Soil

Coffee Consulting with Sherri Johns
Swim with the Dolphins
a surprise
                           and Silent Auction Items including..


Tractor/Mister Spray for fungus and/or fertilizer/pest control Will spray up to 6 acres
Make your own digital map with 2 hours of personal instructions
Complete Listings- UNBELIEVABLE Array!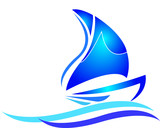 Activities
Atlantis Submarines Complimentary Dive for 2 guests
Body Glove Cruises Complimentary cruise for 2
Captain Zodiac 4 hour raft and snorkel adventure for 2
Fair Wind Cruises Afternoon Snorkel & Snack Cruise for 2
Sea Quest Rafting Adventures Complimentary afternoon Snorkel for 2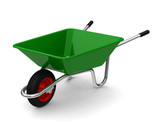 Farm
Alii Design & Printing Gift Certificate
Al's Home & Farm Supply Picking basket with harness
BEI 2.5 Gallons of Round-Up
Coffea Consulting Sensory analysis of a single coffee. The coffee will be objectively cupped on 3 different days.
Captain Cook Trading Co. Macadamia Nutcracker
Karen Kemp Learn to make your own digital maps using free data & free-on-line tools. 2 hours at home personal instruction from arcgis.com
Makua Coffee Company Bulk coffee roast of 35 lbs of green beans in Sivetz fluid bed roaster.
Manny Ochoa 2 hours of Chipping
Pacific Bags 1 case of 16 oz. bags
Bob Smith 1 Farm visit and Analysis of Farming Practices
Soil Culture Consulting Complimentary Consultation 2 hours 2 hours of consulting, for soil or coffee, to improve soil health and crop quality.Does not include lab fees.
Jim Wickersham Tractor/Mister spray for fungus and/or fertilizer/pest control. Good for 1 year. Will spray up to 6 acres.
XPEDX – 18 X 24 inch 4 mil FDA clear Poly bags- 250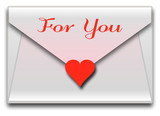 For You
AaaHhh…Paradise B & B One night stay in Mauka room
Big Island Candies Gift Certificate 
Big Island Jewelry 14K yellow Gold Ruby & Pearl Ring
Spike Blaine Hand Made Koa Paddle
Gift Basket Roseann Buritz, Sasaki Bags and Starbucks
Copy Post Plus Gift Certificate
Discount Fabric Warehouse Gift Certificate
Joes Nuts Gift Basket including assorted flavors of macadamia Nuts, Coffee, T-shirt
Images of Hawaii/Charlene Meyers Matted Lava Flow to the ocean print & thermal-reactive Lava Flow Mug
Kona Indich Collection Pashmina/silk shawl from Nepal
Gift Basket Quilt Passions, Sasaki Bags and Starbucks
Fran McClure Gold, Pearl & Sapphire Necklace and Earrings
Teri Nahl Permanent Cosmetics Gift Certificate
Pacific Island Fitness Two 1 Month memberships
Paradise Found Gift Certificate
Peter Von Hair Designs Gift Certificate for one Haircut
Gift Basket Quilt Passions, Sasaki Bags, Carol Seel and Starbucks
The Club in Kona 2 Complimentary Month Memberships
Volcano Winery Gift Basket with assorted Wines
Two Hours of private Italian Lessons w/snacks– Lisa Corker
Home  
Ace Hardware Turkey Roaster and 3 Sets of Lanterns
Rosemarie Ahia Niihau Style Hand painted Gourd
Bamboo Too Basketweave Urn
Gallery of Great Things Two Gift Certificates 
Kaloko Furniture Uttermost-Laden Mirror
Ken Love Five Quality Posters of Hawaii island Fruit
Carlene Keller Handmade Wall Quilt
Mark Kimball Handmade Sculpted Lava Pot
Mark Miller/Complete Art Service Hawaii "Coffee Beans" giclee with Koa Frame
Mr. Maid Gift certificate for 2 Hours cleaning
Manila Extract Designs – Burlap Pillow
Originals by Hitomi Handmade Baby quilt & 40% discount on quilting
Sasaki Creations Burlap iPad case & 6 burlap wallet sized Purses
St. Marianne (Cope) Ministries Two Gift Baskets
The Spoon Shop Cheese Board with Knife
Lilikoi Inn Two Night Stay
Riddlewood Kona  Two Hawaiian Wood Cutting Boards
Kurt Schweickhard Framed Stained Glass Hanging 
Lucy Moore Native American Silver & Turquoise Bracelet & Earrings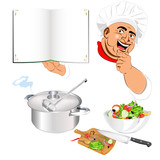 Hotels, Restaurants and Food…and more!
Annie's Island Fresh Burgers Gift Certificate
Mrs. Barry's Kona Cookies Two Gift Certificates
Big Jakes Island BBQ & Catering Gift Certificate
Biscotti Workshop for up to 5 People with Lisa Corker
Fish Hopper Gift Certificate
Gio's Gelato & Italian Pastry Shop Gift Certificate
Harbor House  Gift Certificates
Holuakoa Garden Cafe Lunch for 2

Huahua Farm -Gift Basket with Vanilla items, Macadamia Nuts and Jellies
Jackie Rey's Generous Gift Certificate 
Courtyard King Kamehameha's Kona Beach Hotel Prime Rib & Seafood Buffet for Two
Kona Cold Lobsters LTD Two Gift Certificates
Merriman's Market Cafe Dinner for Two
Mi's Italian Bistro Gift Certificate
Orchid Thai Fine Cuisine – Gift Certificate
Sicilian Cooking Class and Lunch with Lisa Corker
Sumptuous Sicilian Dinner for 4 with Heavenly Harp Music at Beautiful Holualoa Home  from Motter Snell and Lisa Corker 
Sheraton Keauhou Bay Resort & Spa/Rays on the Bay Two Gift Certificates
Anita Kelleher 50 HandMade Ravioli
Mary Lou Moss Champagne Brunch
Lisa Corker Two Hour Basic Italian Lesson w/Snacks

Major Sponsor
and also

 and