"
The Independent Voice
"
Best Agricultural Newsletter in Hawaii"
 Newsletter of the Kona Coffee Farmers Association                            
                       April 2023
PO Box 5436 Kailua Kona Hawaii 96745 USA              
www.konacoffeefarmers.org  [email protected]
Contents
Message from President Petersen
KCFA Legislative Update
Coffee Leaf Rust Economic Survey
Hawaiian Host and FHB Court Battle
Rising Cost of Fertilizer
US Coffee Growers Welcome Proposed Farm Bill Amendment
CBB/CLR Pesticide Subsidy
Salute to Business Member – ASHE Industries
Recipe – Kona Coffee Brownies
Editor – Clare Wilson
---
Aloha KCFA,
Since the last newsletter, the Board has been busy organizing committees to carry out the work of the KCFA and tracking/testifying on proposed legislation related to farm activities and finances.
I invite all members to consider volunteering to participate by joining a committee. The committees are Communication, Education & Protection, Events & Social, Finance, Legislative, Membership, and Protection. Send an email to [email protected] if you are interested or if you would like more information about any of the committees.
We are closing in on the end of the Legislative session and your association has been busy advocating subsidies, invasive species designation for CLR, support for Ant laboratory, for truth in labeling of roasted coffee and establishment of Healthy Soils Program in the Department of Agriculture, among others.
Providing testimony on proposed bills is the only way we can let the legislature understand the importance of their decisions on the livelihood of Hawaii farmers. While our Board is actively submitting individual testimony for their farms, all members have the opportunity to voice their opinions through testimony. If any member wants more information on how to submit testimony, please send an email to [email protected].
My coffee farmer friends seem to want to talk with their neighbors about the status of coffee leaf rust (CLR).  This reminds me of one of the research results slides presented by an USDA-ARS scientist from Hilo at the Symposium and showed that during the last 2 years the incidence of CLR lesions was the lowest in the months of April to June.    That does not necessarily mean it will be that way this year. We should not let our guard down in the next couple of months, thinking all is fine since it appears that CLR seems to have gone away.
Kona Coffee Probably the World's Best and until next month,
Mark Petersen, KCFA President
---
KCFA Legislative Update!
Unanimous! Sharon Hurd has been unanimously confirmed by the Senate as the next Chair of the Department of Agriculture. We expect to see new directions and good things from her tenure. 
It's been a busy legislative season and KCFA has been in the thick of it. Here's an update on some of the action.
HB259 51% Blend Rule: This bill, which would phase-in an increase to the blend ratio, passed its final Senate committee this week. There was strong opposition from Hawaii Coffee Company, Jacen Ham of Holualoa Dry Mill (representing Kona Coffee Council) and other usual suspects. The bill was amended in the committee but the new language has not yet been released. KCFA is cautiously optimistic, but will know more once the amended language can be reviewed. Could this be the year? We hope so!
SB743 CLR/CBB Subsidy: As many of you know, the Subsidy has technically expired. The renewal bill cleared both the Senate and House but will have to come back to Conference for final approval. KCFA successfully advocated for the addition of fertilizer to the subsidy to promote soil health as a response to CLR. It will need to clear Conference for the fertilizer language to survive, and we will continue to push for that.
Other Bills: We've been testifying on a full slate of bills. Some are still moving, such as SB746, a coffee labeling bill that does not include the 51% blend, but would require greater transparency on the label. SB744, which would require the Hawaii Invasive Species Council to pay attention to CLR. SB660, which would create a Healthy Soils division within HDOA. And SB1552, which would fund the Hawaii Ant Lab's response to little fire ants (buggahs!). No longer moving unfortunately is additional funding for Kona CTAHR staffing under SB742. And we were rooting hard for mac nuts to get their own labeling bill passed under HB1348, but that bill was killed in a style that came straight from the Blenders playbook, where a large mac nut importer used union and processor leverage to kill the bill and leave small growers stranded.
Thanks to all who testified on short notice. If you ever have questions about bills, the process or our advocacy, please email [email protected]
~KCFA Legislative Committee
---
Coffee Leaf Rust Economic Survey
Your help is needed.
ARS, PBARC, SHAC and Michigan State University are partnering on an important research project regarding the cost-effectiveness of current Coffee Leaf Rust (CLR) management strategies implemented by Hawaii coffee growers. Your participation is valuable. We are asking you to please complete a survey to tell us a little more about your operation and decisions regarding CLR management.
HERE>:  https://tinyurl.com/CoffeeLeafRust
The survey takes about 20 minutes to complete and involves answering questions about your operation, CLR damage, as well as changes in revenue and expenses due to CLR. It will be helpful to have your coffee records near you when you complete the survey.
Please note that your responses on the survey are confidential. Only researchers at Michigan State University will have access to your responses and this will be used only for research purpose. Any publication based on the analysis of this survey data will present aggregated data and no personally identifying information will be made public. This data will be used to assist in the development of IPM recommendations.
We value your input as part of this project. 40 growers will be randomly selected for a $25 Visa gift card in appreciation of your time
Thank you in advance for your support. Email [email protected] with questions.
~Submitted by Suzanne Shriner
---
Hawaiian Host and First Hawaiian Bank Battle in Court
from Civil Beat 3/30/2023
https://www.civilbeat.org/2023/03/why-2-of-hawaiis-best-known-brands-are-battling-in-court/
In a battle which could affect Hawaii's macadamia nut farmers, Hawaiian Host won an arbitration hearing, but a lawsuit continues.
"The local candy company Hawaiian Host Group, which also owns the Mauna Loa macadamia nut brand, is engaged in a bitter lawsuit with its longtime banker, First Hawaiian Bank, in a matter stemming from the darkest days of the pandemic, when Hawaiian Host was on the verge of bankruptcy…"
---
Rising Cost of Fertilizer
https://tinyurl.com/mv758whb

The fertiliser crisis will affect coffee yields and farmer incomes for years
(Although this article was written about the crisis in Brazil, The cost of fertilizer in the US has likewise increased steadily since January 2021.)
The cost of fertiliser has soared since the outbreak of Covid-19 in early 2020
In September 2022, nitrogen fertilisers experienced a price rise of 149% compared to a year ago
Other factors will influence the extent of long-term productivity losses
______________________________________________________________________
US Coffee-Growing Industry Welcomes Proposed Farm Bill Amendment
https://tinyurl.com/2p86va5s
…' From Kona to Maui to Mayaguez, coffee is woven into our island cultures and drives over $500 million in benefits to our communities," said Suzanne Shriner, administrator of SHAC. "Hawaiian growers have been devastated by diseases such as leaf rust, which arrived in 2020 and cut crop yields in half after causing $1 billion in damages globally and forcing farm workers, particularly in Central America, to abandon farms and even migrate. This bill focuses needed research attention on our biggest problems, while helping our small farmers stay in business'…"
______________________________________________________________________
CBB/CLR Subsidy Program
Aloha Coffee Farmers,
There is help out there for your struggles with Coffee Leaf Rust!! Please send in your application for the CBB-CLR Subsidy and get 50% reimbursement of your spray product receipts.
Start on the program webpage to get an application and view a list of HDOA-approved products that we reimburse. Please email the completed form to [email protected] with your receipts from 7/1/21 – 6/30/22.  If you prefer, call for a paper application and mail it in with your receipts. You can also come to the office in Captain Cook for an appointment.
If you're new to the program, there's one more form to fill out and I will need your GET#, and SS# or FEIN# as well as an ID. If you need help with spray decisions, and understanding when to use or mix CLR sprays, please see UH-CTAHR's spray document, especially the excellent table at the end on pages 5-7.
Melanie Bondera, CBB-CLR Subsidy Program, Hawaii Department of Agriculture, Phone: 808-323-7578
Mailing address: P.O. Box 226, Captain Cook, HI 96704
Physical address:, 82-6130 Mamalahoa Hwy, Room # 7, Captain Cook, HI 96704
---
Hawaii – Grown Macadamia Nuts
Star Advertiser- March 25, 2023, Editorial page
"In 1881, the year King Kalakaua circumnavigated the globe, William Purvis was in Australia, collecting seeds that would grow into the first macadamia nut trees in Hawaii. By the early 1920s, the rich, oily nuts were in commercial production here.
Macadamia nuts are now a $62 million a year industry, the second-most valuable crop in the state (after seed crops) in 2021. Most macadamias in the U.S. come from Hawaii, and the state is the fifth-largest producer of the crop in the world.
Like Hawaii coffee, the macadamia nut's value is inextricably linked to its provenance. That's why you'll find it packaged, marketed and sold to tourists — and locals looking for omiyage (ed.note- Japanese word for gift) — as a premium, uniquely Hawaiian product.
Certainly, it's in the state's interest to support this local industry, which is struggling to recover from the COVID-19 pandemic and competition from cheaper foreign products. So it's disconcerting that a bill designed to do just that has stalled in the Senate.
House Bill 1348 would clarify labeling requirements to help consumers determine the geographical origin of the nuts contained in a Hawaii branded macadamia-nut product.
This seems like a no-brainer. After all, it's been a common practice for Hawaii's coffee industry for years, with such labeling as '10% Kona coffee blend.'
But Hawaiian Host Group — owner of the Hawaiian Host, Mauna Loa and KOHO brands — objected, saying HB 1348's labeling requirements are unreasonably vague and in possible violation of federal laws regulating interstate commerce and trademarks.
Perhaps. At the very least, though, those concerns can be overcome with a more carefully crafted bill.
One critical issue is truth in advertising. The origins of Hawaiian Host brand, the company says, date back to the earliest years of the macadamia nut industry in the islands. The labeling of its products is evocative of those origins. But nowadays, the company's macadamia nuts come from both local growers and sources outside Hawaii.
There's nothing inherently wrong with this — lots of Hawaii-themed products contain ingredients from elsewhere — and controlling costs is essential to keep local companies thriving.
In this case, however, there's a public expectation, assiduously cultivated over many years, that a Hawaii – grown macadamia nut is something special, and worth the premium price. Clearer labeling can help maintain that reputation, allowing local growers to charge enough to support themselves.
The Legislature and the industry need to come up with a solution to make that happen."
________________________________________________________________________
Macadamia Felted Coccid
The Hawaiʻi Department of Agriculture, Plant Pest Control Branch (HDOA-PPC) is preparing an Environmental Assessment for the release of a biological control agent to control the macadamia felted coccid (MFC).  Metaphycus macadamiae is a tiny parasitoid wasp which specifically feeds and reproduces on MFC.  HDOA-PPC has researched this natural enemy of MFC and determined that it should not have any negative impact on plants, humans, the environment, any animal other than MFC.  If approved for release into Hawaiʻi, M. macadamiae will be a natural, sustainable, and long-term control option to manage MFC infestations on macadamia nut trees for growers.
To better understand where MFC is currently distributed and where the areas are most affected are located, HDOA-PPC kindly asks macadamia nut growers to answer a brief questionnaire. The data collected will allow us to communicate the distribution status of this invasive pest and determine its spread across the island and to prioritize where initial releases of the natural enemy will occur.
Please follow this link to the questionnaire:
https://docs.google.com/forms/d/e/1FAIpQLSfvN2V9RoZoto8lNOHQDtpsJgBcVc_jMaNSiI18euCheyxy_g/viewform?usp=sf_link
If you have a recent infestation of MFC (past 5 years), please provide us with the exact location. You can also send digital photographs, if you are unsure.  Please take clear photos of the MFC scales up close and zoomed out.
For questions regarding the survey please contact:
Janis N. Matsunaga, Entomologist, Plant Pest Control Branch,
Hawaiʻi Department of Agriculture, 1428 S. King St., Honolulu, HI  96814
email: [email protected]
_______________________________________________________________________
Salute to Business Member – ASHE Industries LLC
https://ashellc.com/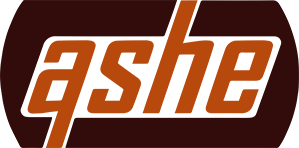 ASHE Industries LLC is a long-time supporter of KCFA. ASHE began with the goal of producing a simple 10 lb capacity fluid bed coffee roaster for use on small estate coffee farms in the Kona Coffee. The founding partner, Ken Sheppard, owned and operated Dragon's Lair Farm in south Kona for over 10 years.  It is there where Ken developed the prototype ASHE Air Roasters between 1995 and 2004. All of the early prototype roasters are still in operation in the Kona coffee district and serviced by ASHE.
In 2005, ASHE began commercial production of its signature fluid bed coffee roaster. Since 2005, it has continued to advance the art of Fluid Bed coffee Roasting which now includes its newest AIRPRO 11 lb (5kg) standard roaster and AIRPRO 22 lb (10 kg) high capacity roaster. ASHE also provides a purpose-built chaff collection system for use with in-door roasting operations and specialty roasters for Cacao and Hazelnuts.
MAHALO for your support!
David Hart, ASHE Industries, LLC, TEL: 844-722-4968 Ext. 701
–Submitted by Membership Committee
---
Recipe – Kona Coffee Brownies
Ingredients:
2 cups sugar
1 cup butter
3/4 cup cocoa powder
3 tablespoons finely ground Kona coffee beans
1/2 teaspoon salt
3 large eggs
1 1/2 teaspoon vanilla extract
1 1/4 cups flor
3/4 cup pecan
1 cup semisweet chocolate chips
6 tablespoons brewed Kona coffee
30 thin strips crystallized ginger – optional
Combine sugar, butter, cocoa, coffee, and salt in a large metal bowl. Place bowl over saucepan of simmering water and whisk until butter melts and ingredients are blended. Cool mixture. Whisk in eggs and vanilla. Fold in flour, Mix in pecans.
Spread batter in a 9×13 greased pan. Bake at 350 deg. for about 25 minutes, until a toothpick inserted into center comes out clean.
Cool brownies.
Simmer brewed coffee and pour over chocolate chips. Stir until melted and smooth. Let cool and thicken. Spread over brownies. Cut into 15 squares. Place 2 strips crystallized ginger on each square.
---
Recipes Wanted! If any of you have recipes that you would like to share, please submit them to the editor: [email protected]
---
LET US KNOW WHAT YOU THINK! >> Write to us. We welcome Letters to the Editor up to 150 words. We reserve the right to edit for clarity and length.  Include your name and email address >> Email: [email protected] with SUBJECT: Commentary.
---
Suggestion Box
Let us know what you would like to see in our newsletter. Suggestions on what to include or not. What could we do better. Let us know. [email protected]