The Independent Voice
"Best Agricultural Newsletter in Hawaii"
Newsletter of the Kona Coffee Farmers Association January 2019
PO Box 5436 Kailua Kona Hawaii 96745 USA
www.konacoffeefarmers.org [email protected]
Contents
President's Message
Pruning Workshop
Concerns Over 10% Ka`u Blends
Call for KCFA Volunteers
KCFA Annual Meeting – January 27
Kā pili 'Oihana Internship Program
HiSTEP 2019 Seminar – Exporting
Coffee Fights Parkinson's Disease
5 Reasons to Try Turkish Coffee
Recipe- Puna Walker's Mango Chutney
Editor – Clare Wilson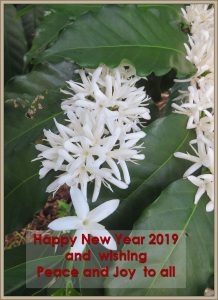 President's Message
Happy New Year! There have been a few changes to the world since KCFA was formed. We've come through the Great Recession and coffee prices have doubled. CBB arrived. The internet changed the way we buy and sell everything. Our industry is in a time of rapid and potentially precarious change. Meanwhile, some things don't change. The need to combat counterfeiters, for better labeling laws, for improved tech and increased yields on our farms. Fighting for these requires a strong membership and a strong board.
There is so much we want to do within KCFA. We need your help to do it. This is why I am asking you to consider volunteering to serve on the board, or on a committee. Your time is appreciated, no matter the amount. We have lofty goals within the organization, and we can't possibly accomplish them all without assistance. If you wish to help, in any way, please let us know by email, or at the Annual Meeting on January 27th.
Mahalo!
Suzanne Shriner, KCFA President
---
Pruning Workshop
QUESTIONS? We have Answers. When to Prune? Why to Prune? and How to Prune?


Bob Smith and Bob Nelson
Pruning Workshop – 9 am – Friday, January 18, 2019 on farm with Bob Smith and Bob Nelson @Lehu'ula Farm in Kainaliu– turn makai at the Kona Joe sign and drive down and park in the grass lot to the right.
Free to Members and $10 for non-members. Come and Learn the science about this important aspect of Coffee Farming. Understand the value of pruning correctly to encourage a healthy tree and healthy crop. For newbies and all farmers who want a refresher course.
Starts Promptly! Come early to sign in.
–Submitted by Cecelia Smith
---
Ka`u Raises Concerns Over 10% Blends
The Honolulu Blenders are now offering "10% Ka'u Blend Coffee", along with the wide array of "Kona Blends" they have been marketing for many years. For example, Hawaii Coffee Company (the largest producer of Kona Blends) is now advertising "Alan Wong's Ka'u Blend Coffee" in medium roast, French roast, and vanilla-flavored versions.
For Ka'u coffee farmers, this deceptive use of the "Kau" name is raising concerns. Here is a copy of a notice to Ka'u coffee farmers published in the November 2018 edition of the Ka'u Calendar newsletter.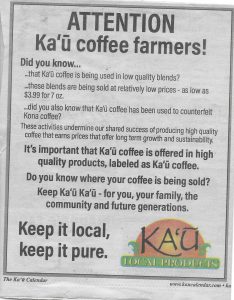 As the notice indicates, Ka'u farmers are increasingly concerned that "low quality blends" (with 90% coffee of undisclosed origin) undermine the shared success of coffee farmers. Having the "Ka'u" name on these blends damages the reputation for producing high quality single-origin coffee built over decades of hard work. In addition to reputation, the notice points to economic damage to farmers. Deceptive marketing of the Ka'u name on packages that contain very little Ka'u coffee "undermines" the prices farmers need and deserve for "long term growth and sustainability."
The Ka'u concerns should encourage Kona coffee farmers to revisit the Feldman study on the economic effects of blending Kona coffee (click here—to be linked to the study on the website) That study estimates that in 2010 the average Kona coffee farm was losing approximately $20,000 annually because of blends.
–Submitted by Bruce Corker
---
A Call for KCFA Board and Committee Volunteers
Prospero Ano Nuevo.
I want to repeat Suzanne's request. This is very important for continuing the important work that KCFA does in representing all Kona coffee farmers.
Anyone interested in serving on the KCFA Board for 2019-2020, please call 808-987-5277 (Armando) or 808-989-4883 (KCFA President-Suzanne Shriner).
Gracias and Mahalo,
Armando Rodriguez, KCFA Nominating Chair
---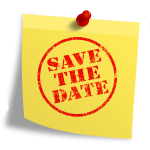 2019 Annual General Membership Meeting (AGM)
January 27, Sunday at 11:30 am, Kahaluu Beach Pavilion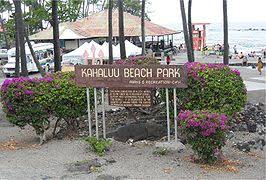 The Kona Coffee Farmers Association's 2019 Annual General Membership Meeting (AGM) will be Sunday, January 27 at the Kahalu'u Beach Park Pavilion, beginning at 11:30 am. This will be a potluck luncheon followed by our AGM business meeting. You must be a current Member to vote and memberships may be renewed prior to the Meeting.
All KCFA members are encouraged to attend—a wonderful occasion to mingle with your friends and fellow farmers at a great setting with great food.
We plan to have some beer and pupus from 11:30. The Potluck Lunch will be served at noon, with our annual meeting to follow. KCFA will supply plastic ware, paper products etc.
Please RSVP (just click>>>) here so we can have an accurate count of what we need to get. We ask you to bring your own drinks and bring something for the Potluck—pupus, a side dish, a main dish or even – just bring yourselves.
The meeting will include reports on KCFA activities; approval of minutes from last year's AGM (found here) and election of Directors to serve 2-year terms on the KCFA Board. We also will have consideration of a Bylaw Amendment*.
As a non-profit, KCFA Members must rely on each other, so come and learn the latest!
___________________________________________________________
*Proposed Bylaw Change at AGM
The Board is asking our membership to vote on a proposed amendment to our bylaws. Currently Article V, Section 3 states that
V.3 Board members shall not hold office in any other Hawaii coffee organization.
The proposed amendment is to change the language to:
V.3 Board members shall not hold office in any other Hawaii coffee organization unless authorized by vote of the Board of Directors. Such authorizations must be renewed annually by the Board.
Our full Bylaws can be seen here. The Board will email out a Pro vs. Con position on this amendment prior to the AGM.
---
2019 Kā pili 'Oihana Internship Program 
Aloha!
Kamehameha Schools Kāpili ʻOihana Internship Program is looking for businesses and organizations to provide quality summer internship opportunities focused on experiences that align with students' majors in an accredited college program. Kamehameha Schools is looking for host sites to provide real-world work experience in a professional environment as college students develop new skills and competencies, while discovering meaningful and rewarding career paths.
We are currently seeking sites for the Kamehameha Schools Kāpili 'Oihana Internship Program, a 14-week statewide program offered during the summer of 2019 with part-time and full-time positions that may be paid or unpaid.
What can you expect from the Kāpili ʻOihana Internship Program?
Find out from Byron Goo, CEO of The Tea Chest
INTERESTED IN HOSTING AN INTERN FOR THE SUMMER 2019 SESSION?
Please complete a Site Information Form by Jan. 15, 2019.
For more information, please email [email protected] or call Sandra Tanaka at (808) 534.8524.

---
Scaling Up Your Business Operations for Exporting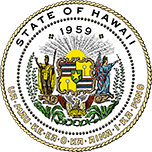 Business Development and Support Division
Hawaii – Where life and aloha are part of the bottom line
HiSTEP 2019 Seminar
As Hawaii companies expand into global markets, attention needs to be paid to meeting increased orders and establishing procedures to service customers overseas. Learn what to do when your business receives a large order and needs to ramp up your export capabilities. The Innovate Hawaii team presents concrete details in a step-by-step process that you can adapt to your own business. This is a very popular seminar because it is so informative, so be sure to register quickly! View the 2019 Scaling Up Operations Event Flyer.
DATE & TIME
Thursday, January 10, 2019
9:45am Registration
10:00am Scaling Up Your Business Operations for Exporting
12:00pm Seminar Done, Networking
LOCATION
Neighbor Islands companies are encouraged to participate via Zoom livestreaming
Cost: FREE!
REGISTRATION
Register Online for the seminar as pre-registration is required. Deadline to register is January 8, 2019. Questions? Call (808) 522-8040
About HiSTEP
This session is part of Hawaii's State Trade Expansion Program, also known as HiSTEP, designed to assist small businesses in Hawaii with growing their export business in markets around the world. The HiSTEP program has three key components: 1. Export Readiness Program – training and mentoring; 2. Company Assistance – funding awards up to $7,500; and 3. Hawaii Pavilions – support at major trade shows. Learn more about the HiSTEP program.
–Submitted by Suzanne Shriner
---
Coffee Fights Parkinson's Disease
NEW BRUNSWICK, New Jersey, U.S. — Researchers from Rutgers University, in New Brunswick (New Jersey) have found a compound in coffee that may team up with caffeine to fight Parkinson's disease and Lewy body dementia – two progressive and currently incurable diseases associated with brain degeneration.
URL: https://www.comunicaffe.com/two-compounds-in-coffee-may-team-up-to-fight-parkinsons-disease/
–Submitted by Cecelia Smith
---
5 Reasons to Try Turkish Coffee
(And How to Make It)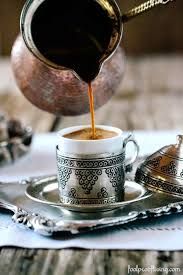 Turkish coffee is a method of preparation that results in a highly caffeinated, unfiltered coffee beverage. It's often sweetened with sugar, and cardamom may be added as well. The five reasons are those we have read about before – just potentially more beneficial due to the concentration.
URL: https://www.healthline.com/nutrition/turkish-coffee
–Submitted by Cecelia Smith
---
Recipes Wanted! If any of you have coffee recipes that you would like to share, please submit them to the editor: [email protected]
---
when it's mango season- about May
Serve alongside curry. or…Cover a room temperature block of cream cheese with chutney and serve with crackers.
PUNA'S MANGO CHUTNEY RECIPE
13 pounds sliced half-ripe "common" mangoes – one five gallon bucket
6T Hawaiian salt
4T finely chopped garlic
6T finely chopped ginger
2 qt. white vinegar
13 pounds sugar – half white & half brown
1-pound currants
3 pounds seedless golden raisins
4T small red Hawaiian chili peppers – seed and mince
Slice mangoes thin and in long strips. Put salt on the sliced mangoes and let stand in icebox overnight. Cook garlic and ginger in a little water and put in icebox overnight.
In the morning, drain liquid from mangoes. Bring vinegar and sugar to a boil – add raisins, currants, garlic, and ginger and boil one hour. Then add drained mangoes and chili peppers and cook until mangoes are clear. takes about 5.5 hours
NEED: 30-40 Eight-ounce Jars or 25 Pint jars per batch. Put in when chutney and sterilized jars are hot and cover immediately. Store in cool dark place for several months.
HINTS: "Common" mangoes are the best. Slice them thinly. Cooking up chutney, especially a double batch, takes almost all day. Gather and peel the mangoes one day and then cook the next.
Puna was my grandmother – Una Craig Walker (Mrs. HA Walker) b.1886-d.1988. She made this every year and gave it away at Christmas.
submitted by Cecelia Smith
---
LET US KNOW WHAT YOU THINK! >> Write to us. We welcome Letters to the Editor up to 150 words. We reserve the right to edit for clarity and length. Include your name and email address >> Email: [email protected]