The Independent Voice
   "Best Agricultural Newsletter in Hawaii"
Newsletter of the Kona Coffee Farmers Association  
                     January 2023
PO Box 5436 Kailua Kona Hawaii 96745 USA
www.konacoffeefarmers.org   [email protected]
Contents
Coffee Farmers Want Hawaii to Do More to Protect the Brand
Coffee Conference and KCFA Annual General Meeting
It's Time to Prune!
What Makes Honey Process Coffee Unique
To Make it Rain, Plant More Coffee Trees
Why are Some Coffee Roasters Switching to Electric Machines
European Dieticians Believe Drinking Coffee has Health Benefits
15 New Home Coffee Grinders
Nine Eye-Opening Tips about Coffee
KCFA Seeks Board Member Nominations
Join KCFA
CBB/CLR Pesticide Subsidy
Salute to Business Member – 9Bar HNL
Recipe – Konatini
A Kona Coffee Christmas Poem – Joanie Wynn
Editor – Clare Wilson
---
Coffee Farmers Want Hawaii to do More to Protect the Brand
From Civil Beat
Hawaii farmers plan to ask the Legislature to be more aggressive about laws that support the state's most valuable cash crops.
https://tinyurl.com/yp7hyyt5
"Coffee from a local fast food joint might seem like an ordinary cup of joe, but according to Victor Lim, a McDonald's franchise owner, the Golden Arches serves something special: a blend containing coffee from Hawaii's famed Kona region. And Lim wants to keep it that way.
As legislative lead for the Hawaii Restaurant Association, Lim spearheads the fight against Kona coffee farmers who want tighter labeling laws. The farmers say places like McDonald's – and coffee roasters and packagers – water down the Kona brand by including just 10% authentic Kona coffee in blends they sell…"
Please note that in the article, Colehour Bondera is named as President of KCFA. He is a past-president. Suzanne Shriner is the current KCFA President.
–Submitted by Cecelia Smith
---
Coffee Conference and KCFA Annual General Meeting – February 24,2023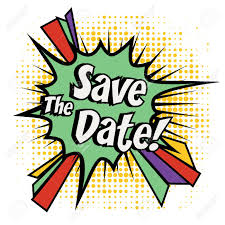 "Save the date! On February 24, KCFA will host its Annual General Meeting and Conference at the Outrigger Keauhou from 9 am to 4 pm. It will be an entertaining day of scientists, speakers and vendors.  Look for the registration form by email soon. Free for members. Non-members pay only $40 for their lunch (pro tip, it's cheaper to become a member) We look forward to seeing you there!"
–Submitted by Carolyn Witcover
---
It's Time to Prune!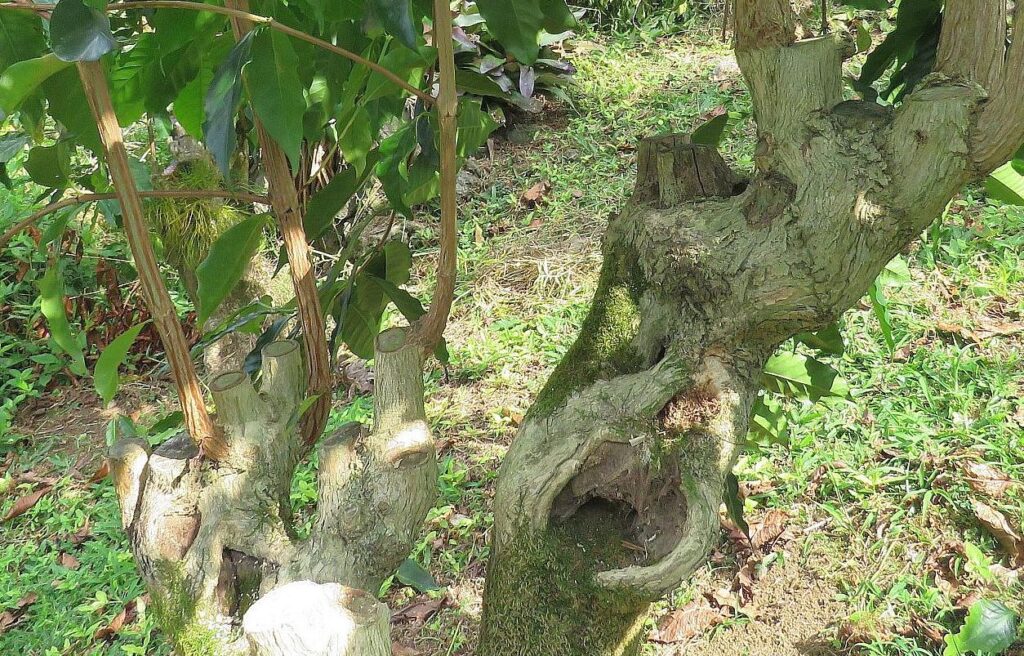 WHY:  Coffee trees require yearly pruning to remove unproductive branches and to make space for new vigorous growth.  Coffee verticals have a growth cycle of 3 years.  Maximum production is achieved the 3rd year. Growth thereafter is on a biennial schedule with high yield/low yield in alternating years.  Approximately 1/3 of the verticals will be removed yearly.
WHEN: The pruning "window" is January- April, so pruning should be accomplished when moisture conditions are conducive for new vigorous growth. Stripping trees prior to pruning is highly recommended for reducing CBB populations.
More here and further details here
Submitted by Bob Smith
---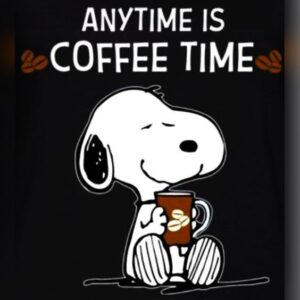 ---
What Makes Honey Process Coffee Unique? 
https://coffeetalk.com/daily-dose/from-origin/12-2022/95876/
"…According to the Paulig Barista Institute, coffee cherries undergo traditional dry processing in countries such as Ethiopia and the vastly more common wet processing to become the beans we know and love. However, there is a third way to prepare these freshly harvested treasures for their journey to your cup. It's called honey processing, and actual honey isn't even remotely involved. This coffee processing technique derives its name from three of the most cherished characteristics of genuine honey: its color, its sweetness, and, of course, its gloriously sticky texture…"
---
To Make It Rain, Plant More Coffee Trees
Sam Knowlton | November 29, 2022
https://tinyurl.com/2jrf6e4n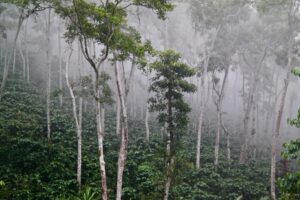 "Throughout Latin America, coffee-growing regions are quickly becoming hotter and drier while at the same time losing substantial tree cover. Globally, coffee farms cover an estimated 11 million hectares of ecologically sensitive land. Many of these farms are the last bastions of standing trees in landscapes that would otherwise be deforested and dehydrated.
As part of an integrated agroforestry system, coffee trees can play a key role in preserving and expanding tree cover, and maintaining and repairing regional water cycles. This is partly because trees and forests create and maintain their ideal conditions by actually producing rainfall. Meanwhile, coffee has shown the ability to thrive as part of a forest-like system…"
---
The most dangerous drinking game is seeing how long I can go without coffee.
Anonymous
---
Why are some Coffee Roasters Switching to Electric Machines?
 https://tinyurl.com/4a8z6ute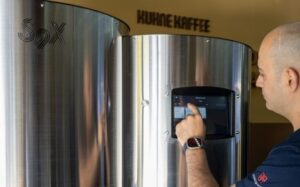 "Around the world, many roasters rely on gas or electricity to roast their coffee. The type of energy used largely depends on the roaster's equipment  – including drum and fluid bed roasters.
However, with demand for sustainable coffee continuing to increase, as well as soaring shipping and energy costs, roasters are looking for new ways to appeal to consumers and reduce their spending. One of these includes investing in electric roasters.
So how do electric machines work, and which factors do roasters need to consider when using one? To find out, I spoke to two coffee professionals who work with coffee roaster manufacturer Stronghold.
Read on to find out what they had to to say…"
---
Two-Thirds of European Dietitians Believe Drinking Coffee in Moderation has Clear Health Benefits
https://coffeetalk.com/daily-dose/top-news/11-2022/95763/
"A new report by the European Federation of the Associations of Dietitians (EFAD) and the Institute of Scientific Information on Coffee (ISIC) reveals that nearly two-thirds (62%) of European dietitians believe that drinking coffee in moderation has clear health benefits, with 86% agreeing that regular moderate intake can improve alertness and 69% agreeing that regular moderate intake is associated with an improvement in overall sports performance.
The survey, which was completed by 585 dietitians from 26 European countries who have direct patient/client contact, provides new insights into current awareness and attitudes toward coffee consumption from a medical standpoint…"
---
These 15 Grinders Helped Home Users Gain New Ground in 2022
https://tinyurl.com/wu3dm9pr
"A slew of new grinders were introduced to consumers this year as the home coffee renaissance of the pandemic era continues unabated.
Big names in commercial equipment, established names in home gear and several promising startups rolled out innovative and intriguing grinder designs, with particular emphasis on single-dose grinding.
The line between professional and prosumer gear grew blurrier with multiple compact, sleek-looking yet robustly constructed machines entering the market. At the same time, a variety of fascinating mechanical innovations also emerged in the more squarely consumer-oriented field of manual grinders.
As we continue our 2022 Year in Review, here's a thorough rundown of the home and prosumer grinders that rose up over the past 12 months:…"
---
The 9 Most Eye-opening Tips We Learned about Coffee This Year
https://www.wellandgood.com/coffee-tips-2022/
"Throughout the dizzying highs and lows of 2022, one thing stayed constant: our collective love of coffee. Whether you're an espresso elitist or a Starbucks loyalist, if you drank coffee this year, you helped contribute to a record-breaking year of coffee sales. In the United States alone, roughly 400 million cups of coffee were consumed every day this year (whew!).
In our never-ending search for the *perfect* morning cup, we spent this year tapping coffee experts for their advice on all things java. Read on to discover our favorite coffee tips of 2022…"
---
KCFA Seeks Board Member Nominations
Would you be willing to serve on the KCFA Board? We are seeking nominations to support 100% Kona coffee and its farmers. Our meetings are once a month and they are a combination of in-person and zoom virtual meetings. Please consider helping in any way you can.  Board members may serve on committees such as farmer education, promotions, grants, or social activities.  If you are interested in becoming a Board member or nominating someone, please contact [email protected].
---
Join KCFA
If you like reading our newsletter, support KCFA by becoming a member at konacoffeefarmers.org.  KCFA offers three memberships to include all stakeholders of the Kona coffee community. Kona coffee farmer members are the core of KCFA. Supporting businesses and Kona coffee enthusiasts memberships are for non-farming entities and individuals important to the success of Kona coffee.
---
CBB/CLR Pesticide Subsidy
COFFEE FARMERS: LAST CHANCE to take advantage of the HDOA CBB-CLR Pesticide Subsidy to get 50% back on your receipts for sprays. First come, first serve as the funding lasts, but you must have completed your application by June 1, 2023. Yes! We are reimbursing Coffee Leaf Rust spray products on our approved list!! We are reimbursing receipts from July 1, 2021 – June 30, 2022 for approved CBB & CLR sprays. Start your application here and we'll help you complete it as your prefer: online, by email, by snailmail, or in person. If you've never used the program before, we will also request your GET#, FEIN#/SS#, and drivers license. Please contact Melanie Bondera at [email protected] or 808-323-7578 with questions. Coffee Farmers are all seeing the yield and profit loss in the current harvest from last year's bad round of CLR. Please take advantage of this last round of the Subsidy to help ease farm finances.
Melanie Bondera, CBB-CLR Subsidy Program, Hawaii Department of Agriculture
Phone: 808-323-7578
Physical address:
82-6130 Mamalahoa Hwy, Room # 7, Captain Cook, HI 96704
---
Salute to Business Member – 9bar hnl


9Bar HNL is a specialty coffee shop with a modern industrial atmosphere that is run by
passionate coffee lovers and foodies.
According to Steve Seta, "we strive to inspire interaction, conversation and creativity by
brewing quality coffee paired with rustic-style home-made baked goods and breakfast."
Be sure to drop in the next time you are in Honolulu.
Located at SALT in Kaka`ako
685 Auahi Street #118, Honolulu, HI 96813
(808) 762-0255
www.9barhnl.com
Please support our Business Members. They support us.
–Submitted by Membership Committee
---
Recipe – Konatini
from Elisia Andrews of Feather Farms
Ingredients:
4 ounces very strong, cold, Kona coffee
1 part vodka
2 parts Kahlua
2 parts Irish cream liquor
Shake vigorously over ice, strain into martini glass.
---
A KONA COFFEE CHRISTMAS POEM 
'Twas the night before Christmas, when out on the farm
The pigs were all snorting and causing alarm,
They'd torn up the lawn and caused damage to trees,
Which was nothing compared to the coffee disease.
"A fungus among us!" cursed old farmer Steve,
"A leaf rust, a menace, it's hard to believe!"
But that wasn't all the poor farmer had battled,
CBB beetles had made him quite rattled.
The weeds overwhelmed him, the drought gave a fright,
Each month he slogged through, with no end in sight.
Supply chains were straining, fuel prices rising,
The fact he survived it was somewhat surprising.
The coffee still grew, though somewhat diminished.
Pickers went home, for the harvest was finished.
The cherry all pulped, laid on the deck drying,
A sense of achievement, no matter how trying.
The farmer, so weary, turned in for the night,
Dreaming of coffee not ruined by blight.
Under the covers, tucked tight in his bed,
Dark roasted coffee beans danced in his head.
No visions of Santa or tiny reindeer,
Just hope for a more robust crop without fear.
His dreams were of coffee fields loaded with cherry,
of bags full of green beans, of farmers so merry.
The next morning came with a strong cup of Kona,
Gifts were delivered; FedEx, Amazona.
The farmer would smile and put away strife,
Embracing the joys of his Big Island life.
A happy occasion, a time to rejoice,
With friends and with family, a time to give voice,
To gratitude, fellowship, season of hope,
To fortitude, strength, and the courage to cope.
More fruit was coming, new snow on the trees,
A hearty crop promising bounty and ease.
The yields would be staggering, bigger and better,
The farmer believed that, now more than ever.
Despite all his trials, he truly felt blessed.
He was cheerful and buoyant, no longer stressed.
He grinned and exclaimed as he kicked off his flip-flop
"Merry Christmas to all! And to all a good crop!"
By KCFA member Joanie Wynn, written for her husband Steve Wynn's Christmas 2022.
---
Recipes Wanted! If any of you have recipes that you would like to share, please submit them to the editor: [email protected]
LET US KNOW WHAT YOU THINK! >> Write to us. We welcome Letters to the Editor up to 150 words. We reserve the right to edit for clarity and length.  Include your name and email address >> Email: [email protected] with SUBJECT: Commentary.

Suggestion Box
Let us know what you would like to see in our newsletter. Suggestions on what to include or not. What could we do better. Let us know. [email protected]
---