The Independent Voice
Newsletter of the Kona Coffee Farmers Association
June 2013
         PO Box 5436 Kailua Kona Hawaii 96745 USA                                                                             www.konacoffeefarmers.org                            

[email protected]
---
 Contents
Legislative Update
Time to Fertilize Coffee
Coffee Talk – June 8
KCFA Donates Toward Scholarship
KCFA Board Meeting Minutes
Letter from oriGIn President
Kona Coffee Mochi Recipe
Editor:  Clare Wilson
---
LEGISLATIVE UPDATE – MAHALO TO MAZIE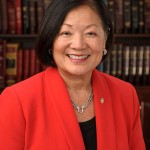 USDA Funding For CBB Research and Funding:
On May 23 US Senator Mazie Hirono called and left a message of "Good News"
for Kona Coffee Farmers. In response to the Senator's letter in April to Secretary of Agriculture Thomas Vilsack, the USDA advised her that it is making available $1 million for CBB research and mitigation—to begin "ASAP". When the details from the USDA are made available, the Senator's office will issue a press release on how this money will be spent. The Senator said her call was made to get advance information out to the KCFA and its members because of our group's efforts.
The $1 million USDA funding is separate and apart from the proposed amendment to the Farm Bill introduced by Senator Hirono in the Senate in mid-May. That amendment calls for $2 million in each of the fiscal years 2014 through 2018 for CBB research and mitigation.
The Senators' work on behalf of Hawaii agriculture at the federal level is very much appreciated.
Submitted by the Legislative Committee
---
FEED YOUR COFFEE
Attention Farmers! Now is the time to fertilize your coffee! A 50 pound bag of
12-5-25 can do about 50-60 trees. "Broadcast" to about 3 feet out and around from the base- that's where the roots go. Organic farmers, you need significantly more organic fertilizer to get the same nutrition levels. Feed the trees that feed you!
---
COFFEE TALK – Saturday, JUNE 8 
VERTICAL SELECTION WORKSHOP WITH BOB SMITH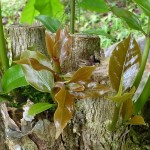 and, you only need 3 of them! (click on thumbnail to enlarge)

Coming up fast is our next Coffee Talk session. Saturday, June 8th, 2013, 9 am at Anita Kelleher's "Blue Corner Coffee Farm" in Makalei Estates in north Kona, Bob Smith will demonstrate how to select vertical branches for future vigorous growth of your coffee trees.
Directions: Take Mamalahoa Highway north, one mile past Matsuyama's Store (Kaiminani St.). On the mauka side is a new Fire House – directly makai is Makalei Estates. The gate will be unlocked from 8:30-9:30am only. On Makalei Drive, the first left is Awalua Place and Blue Corner Coffee Farm is at 72-4109 Awalua Place – on the corner with dirt driveway. Park and sign in.
Free to KCFA Members and all others $10, which can be applied to the annual KCFA dues of $25.For questions, call 808-937-8329 or 305-394-2248
---
KCFA Donates $750 to Kamehameha Schools
To further efforts toward supporting the community and our youth, Kona Coffee Farmers Association has given a $750 donation in support of a Scholarship for a graduating senior from Kamehameha Schools, West Hawaii region. The award will be made by the Kamehameha Schools Association of Parents and Teachers at the Senior Luau on June 9th.
---
KCFA Members Reminder:
If you would like to review the Board of Directors monthly meetings' minutes, they are available in the Members Only section of the KCFA website. (They are posted as soon as they have been "approved" at the following month's BOD meeting.) Go to www.KonaCoffeeFarmers.org and on the top right "Home" page and click on <Member Login>.  Next, in the far right column look for <Members Only> under <Topics>, click on it and a drop down menu appears. Only for Members! Don't have your Login info- email:  [email protected] and we'll get back to you asap.
---
orIGIn PRESIDENT WELCOMES COLEHOUR BONDERA AND OTHER VPS

"Dear Vice-Presidents,
First of all, I would like to congratulate you on your appointment at our last General Assembly in Bordeaux, as well as for your commitment and support to oriGIn to protect and promote GI worldwide.
Undoubtedly, the role of oriGIn' vice-presidencies is key in our international activities. As you are the ambassadors of oriGIn in the world, I would like to invite you to continue working together for the promotion of oriGIn and its values, seeking as well to expand the number of members of our network. In this respect, when you are invited to deliver a presentation at international conferences or other events on GIs, I invite you to get in touch with oriGIn so it can provide a few slides to add to your presentations on the Organization and the keys messages we could disseminate in each context.
Thank you very much for your attention.
With my best regards,
Ramón González Figueroa
President of oriGIn"
---
Kona Coffee Mochi Recipe
Vivian Leolani Ontai won first place in the Kona Coffee Festival with this great recipe for mochi made with 100% Kona coffee.
Kona Coffee Mochi
1/2 cup butter
1lb box mochiko (rice flour)
2 1/2 cup sugar
1 tsp. baking powder
2 cups 100% Kona Coffee
1 cup half and half
4 eggs beaten
1 tsp. vanilla
Preheat oven to 350 degrees. Melt butter; cool. Combine mochiko, sugar and baking powder. Combine remaining ingredients and stir in the mochiko mixture; mix well. Pour into 13 x 9 x 2 pan. Bake for one hour and cool.