The Independent Voice
"Best Agricultural Newsletter in Hawaii"
Newsletter of the Kona Coffee Farmers Association June 2022
PO Box 5436 Kailua Kona Hawaii 96745 USA
www.konacoffeefarmers.org [email protected]
Contents
Legislative Update – The Blend Labeling Bill
How Politics Works in Hawaii
Mental Health Team Surveys Hawaii Farmers & Ranchers
Petition to Support Availability of County Mulch
HCA Conference News & Cupping
Guide to Wet Mill Processing
Is Air Conditioning Necessary for Green Coffee Storage?
HCA Inks Deal with Oritain to Address Counterfeiting
LAST CHANCE FOR 50% BACK ON CBB & CLR SPRAYS!!
Add Spices to You Morning Coffee
Is Coffee Drinking Habitual?
More Health News for Coffee Drinkers
Birds & Bees Together Boost Coffee Production
Cocaine Found in Coffee Sent to Nespresso
Brush Your Teeth Before Drinking Your Coffee
Salute to Business Member – American AgCredit
Recipe: Kona Coffee Pulled Pork
Editor – Clare Wilson
---
Legislative Update – The Blend Labeling Bill
HB1517 was introduced at the request of KCFA by Kona Representative Nicole Lowen to reform Hawaii's 10% coffee blend labeling law. The Lowen bill included a phased-in 51% minimum and other labeling reforms, including a requirement that the % of foreign-grown coffee be disclosed on the label. Following very different paths through the House of Representatives, then the Senate, and then a Conference Committee, HB1517 was passed by the Legislature on May 4 and sent to the Governor. Here is a brief description of the upsides and downsides of what happened in the legislative process:
THE UPSIDES
–Overwhelming Public Support: Five separate legislative committee hearings on HB1517 received hundreds of written and/or Zoom testimonies from coffee farmers and supporters calling for enactment of Rep. Lowen's 51% minimum bill. Among those joining with KCFA in submitting supporting testimony were: Hawaii County Councilmembers Holeka Inaba, Rebecca Villegas, Maile David, and Heather Kimball; Kona-Kohala Chamber of Commerce; Hawaii Coffee Association; Hawaii Farmers Union United; HFUU Tea Committee; Hawaii Coffee Growers Association; Kauai Coffee Company; Greenwell Farms; Ka'u Coffee Growers Cooperative; Synergistic Hawaii Agriculture Council; Big Island Invasive Species Committee; Chamber of Sustainable Commerce; Hawaii's Thousand Friends; Cyanotech Corporation; Life of the Land; Hawaii Alliance for Progressive Action; Hawaii Forest Stewards. Opposition testimony to the provisions in the House-passed bill came from fewer than a dozen individuals and entities, the majority of whom were employees of Honolulu's largest 10% blender (Hawaii Coffee Company) and 3 corporate trade associations supporting Hawaii Coffee Company. A review of the committee testimonies is very enlightening — https://www.capitol.hawaii.gov/measure_indiv.aspx?billtype=HB&billnumber=1517&year=2022
–Economic Impact Study: In the past the blenders have been successful in having the Senate (1) replace label reform measures in House-passed bills with a "study", and (2) then have a second Senate committee "defer" (kill) the bill and the study. The blenders have used the demand for a "study" as a stall tactic, but do not, in fact, want a study. They know the likelihood that an economic impact study by an independent reputable economist will confirm findings of the existing United Nations' study and the Feldman study that 10% blends take money from farmers that flows to the mainland-owned blenders in the form of excess profits. Feldman estimated that 10% blends take about $20,000 from the income of the average 5 acre Kona coffee farm. Fortunately, the House members on the Conference Committee were able to convince the Senate side to at least proceed with the study and not to kill the bill outright. As a protective measure, the House conferees insisted on including a provision in the bill requiring the HDOA to consult with "coffee farmers, including the Hawaii Coffee Association, Kona Coffee Farmers Association and other stakeholders" on the conduct of the study.
THE DOWNSIDES
–The House Provisions Were Removed: The blenders were successful in having the Senate remove the following provisions from the House-passed bill: a phased-in 51% minimum; a requirement for label disclosure of the % of Foreign-Grown coffee; limiting the use of the term "All Hawaiian" to coffee entirely grown in Hawaii; funding for the HDOA's CBB/CLR subsidy program; funding for an HDOA position for inspection and enforcement of labeling requirements.
–A Two Year Stall/Delay: Although they would have preferred a complete "deferral" of the bill, the "study" provides the blenders with an effective 2-year delay on enactment of a 51% (or 100%) minimum by the Legislature—and guarantees at least two more years of excess profits for the blenders from the marketing of deceptively labeled Hawaii-Grown coffee blends.
FOR THE COMING 2023 LEGISLATIVE SESSION
KCFA objectives include funding and expansion of the CBB/CLR subsidy program; funding for restoration of the HDOA labeling inspector position; mandatory label disclosure of the % of foreign coffee in blends; a law specifically protecting the continued availability of legislative testimony by Zoom for Neighbor Island residents; building support, strategies, and alliances for the battle to reform of the 10% blend law in the 2024 Legislative Session–after the study is released.
–Submitted by the Legislative Committee
---
How Politics Works in Hawaii
https://www.civilbeat.org/2022/05/how-a-powerful-lawmaker-forced-through-a-contentious-energy-bill/
"When Sen. Donovan Dela Cruz's pet legislation faced opposition from Rep. Nicole Lowen, he suddenly intervened with the power to make or break her bills…"
---
Mental Health Team Hopes to Help Hawaii's Farmers Help Themselves
https://www.civilbeat.org/2022/05/this-mental-health-team-hopes-to-help-hawaiis-farmers-help-themselves/
"Seeds of Wellbeing is a recently launched initiative from the University of Hawaii Manoa, supported by the Hawaii Department of Agriculture and funded by the U.S. Department of Agriculture. The S.O.W. team has surveyed the state of mental health in Hawaii's farming and ranching community…"
"The results indicate Hawaii's farmers and ranchers are feeling the pressure of the job, with one-third of farmers suffering depression. Professor Thao Le, project director, shared some of the team's experiences and impressions of farmers' mental health. Her interview with Civil Beat has been edited for length and clarity."
---
Petition to Support Availability of County Mulch
https://www.change.org/p/increase-availability-of-county-mulch-and-green-waste-drop-off-days-for-kona-residents
This petition is asking the Hawaii County administration to:
 Expand green waste drop-off at Kealakehe, Kona, to 5 days a week
 Ensure a minimum of 400 cubic yards of mulch (4 full truck loads) are delivered to Kona each week.
 Increase the maximum load per customer from 3 cubic yards to 15 cubic yards at Kealakehe.
Check the link for more details.
–Submitted by Carolyn Witcover
---
Hawaii Coffee Association Conference News and Cupping
HCA recognized David Gridley of Maui with the inaugural Lifetime Achievement Award and District 6 Rep. Nicole Lowen was named HCA's 2022 Legislator of the Year. Lowen was lauded for her leadership on HB 1517, which sought to amend Hawaii's minimum coffee blending ratio from 10% to 51%, while Gridley was hailed for a long and storied career in Hawaii's coffee industry, dating back to HCA's founding in 1996.
Congratulations to the following KCFA members who competed in the annual cupping competition and received greater than an 80 rating:
Doug McKanna
Franck Carisey
Armando and Karina Rodrigues
Christine Coleman
Tony Tate
Tom Rayson
Bryan Tepper
Allan Wang
Allan "Curt" Wells
Coffee rated at greater than 80 is considered Specialty Coffee by the Specialty Coffee Association
---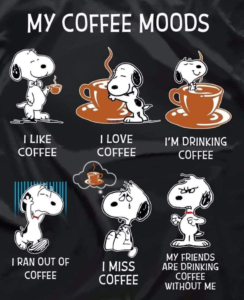 –Submitted by Franz Weber
---
Guide to Wet Mill Processing
https://tinyurl.com/y9msca48
TechnoServe has published a downloadable guide to wet mill processing.
"Remarkably bereft of sentimentality or hyperbole regarding the coffee value chain, the guide instead epitomizes technical resourcefulness."
"The guide concludes with a series of handy checklists for specific stages in wet mill operations covering such aspects as daily quality control, weekly quality control, pre-season preparedness, cherry reception, fermentation, washing, drying, storage and transport."
---
Is Air Conditioning Necessary for Green Coffee Storage?
https://tinyurl.com/5fsd3h67
AC or No AC: An Experiment on Green Coffee Storage and Quality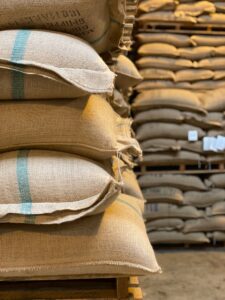 "We're always striving for better solutions that save money, reduce environmental impact and maintain the quality of green coffee.
Recently, our quality control (QC) team in Asia Pacific undertook a 9-month test to explore potential ways to maintain coffee quality while minimizing the environmental footprint in the warehousing of coffee. To do this, they evaluated the difference between storage with and without air conditioning (AC)…"
---
Hawaii Coffee Association Inks Deal with Oritain to Address Counterfeiting
https://tinyurl.com/45fv4dzu
"Addressing the issue of counterfeiting, the Hawaii Coffee Association (HCA) has signed a deal with the multinational agricultural traceability company Oritain to create a statewide "origin fingerprint."
The financial terms of the deal have not been announced, although it comes a week ahead of the annual HCA conference, of which Oritain is a primary sponsor, taking place May 19-21 in Kailua-Kona…"
---
LAST CHANCE FOR 50% BACK ON CBB & CLR SPRAYS!!
HDOA CBB-CLR Pesticide Subsidy Program
For receipts from 7/1/20 – 6/30/21, you must complete your application in June. Start now, as it takes a few weeks to get all the parts turned in. Eligible products for reimbursement are here. Start your online application, or email in a paper application to [email protected], or call Melanie Bondera at 808-323-7578 for one snail mailed to you.
---
Add Spices to your Morning Coffee
https://tinyurl.com/yukmsz2p
From Bon Appétit: "If you are decidedly not a morning person, just add a sprinkle of preground spices directly into your French press, Chemex, Mr. Coffee … along with the ground beans." "Warmer spices—the ones you'd reach for when baking—like cardamom, allspice, cloves, ginger, nutmeg, star anise, and cinnamon pair particularly well with coffee."
–Submitted by Carolyn Witcover
---
Is Coffee Drinking Habitual?
https://www.comunicaffe.com/the-influence-of-habits-in-everyday-actions-like-drinking-coffee/
The influence of habits in everyday actions like drinking coffee, study
Wendy Wood, study author: "Much of what we do every day is habitual, but we are reluctant to acknowledge our habits and instead chalk our behaviors up to our mood and our intentions."
"MILAN – Researchers say that people may underestimate the role of habit and in every day action. They might also underestimate the role of coffee consumption. The researchers from USC studied the automatic triggering of a behaviour (a repeated action over time) versus the conscious intent to do something in a determined moment because you actually need to do it. Here is the interesting USC study published in Neuroscience News…"
____________________________________________________________________
More Health News for Coffee Drinkers
https://tinyurl.com/ycxa5asf
Three New Studies Show Excellent Heart Health News for Coffee Drinkers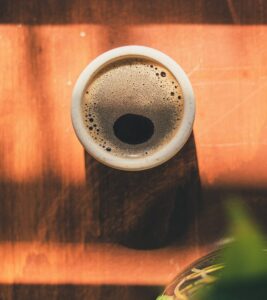 "Three related studies that combined comprise what the authors believe is the largest analysis of coffee's role in heart disease and mortality show excellent news for regular coffee drinkers.
The studies, presented in three subsequent days last month at the annual American College of Cardiology (ACC) convention in Washington D.C., found that daily coffee consumption was associated with lower risk of heart disease and dangerous heart rhythms, and also with overall longevity…"
---
Birds & Bees Together Give Big Boost to Coffee Crops
https://tinyurl.com/mrxvf9pa
"A new study involving real-world experiments at 30 coffee farms has found that coffee fruit health and production is dramatically improved with the increased presence of both birds and bees.
The research underscores the need to support agroforestry systems in coffee farming — as opposed to deforested monocrop systems — in order to support biodiversity, plant health, and potentially producer incomes.
Led by researchers from the Costa Rica-based international agricultural research agency CATIE and from the University of Vermont, the study showed that coffee plants produced the healthiest beans and volumes when birds and bees were working in tandem, the former as pest controllers and the latter as pollinators…"
---
Cocaine Found in Coffee Sent to Nespresso Plant
https://www.comunicaffe.com/cocaine-worth-50-million-found-in-coffee-sent-to-nespresso-plant/
"MILAN – Swiss cantonal police have seized more than 500kg of cocaine concealed in a container shipped from Brazil to the Nespresso factory in the town of Romont in western Switzerland. Workers at the plant alerted authorities in Fribourg after finding an "undetermined white substance while unloading bags of freshly delivered coffee beans,"
An analysis of the powder concluded that it was cocaine. A subsequent search of five sea containers that had been delivered to the factory by train on the same day turned up more than 500kg of cocaine, according to a police statement on May 5…"
---
Brush your Teeth before Drinking Coffee
https://coffeetalk.com/daily-dose/top-news/05-2022/92333/
Why It's Better To Brush Your Teeth Before Drinking Coffee
"Everyone has their own morning routine, but it's safe to say that for the majority of people, the day begins with a steaming cup of coffee. However, dentists recommend waiting until after you've brushed your teeth before eating.
Regarding its effect on the teeth, coffee has a less-than-stellar reputation. According to Healthline, coffee is notorious for discolouring and yellowing teeth. Tannins, which are also present in wine and tea, are responsible for coffee's staining properties because they cause pigments to adhere to your teeth. Additionally, coffee may promote bacterial growth, leading to tooth decay and loss of enamel.
In light of the foregoing, you might conclude that the best course of action is to brush your teeth after drinking coffee in the morning. However, as counterintuitive as it may sound, this may exacerbate the negative effects of coffee…"
---
Salute to Business Member – American AgCredit
https://www.agloan.com/insurance/crop-insurance/
Our newest KCFA Business Member is American AgCredit who signed up at the recent HCA Conference. As their name suggests, American AgCredit provides a wide range of loan and leases for equipment, mortgages, and operations in addition to crop insurance. They offer flexible financing terms with both fixed and variable rate options. Terms range from 30 days to 30 years. For more information, contact Linus Tavares at the Hilo office at 808-961-3708.
Please support our valuable Business Members.
–Submitted by Carolyn Witcover
---
Recipe: Kona Coffee Pulled Pork
From KCCF Kona Coffee Cookbook
1¼ lb. pork shoulder
1 cup liquid smoke
1 T sea salt
1 T Kona coffee grounds
Soak pork overnight in liquid smoke, salt, and coffee grounds. Cover and refrigerate. Preheat oven to 250 deg. and cook pork for 2½ to 3 hours. Pull with fork or shred with your hands. Serve with Kona Coffee BBQ Sauce.
Kona Coffee BBQ Sauce
2 cups brewed Kona coffee
4 cups ketchup
1 cup sweet chili sauce
1 cup apple cider vinegar
1 cup rice wine vinegar
½ cup mirin
2 bay leaves
In a large bowl, combine and mix together all ingredients except bay leaves. Pour into a saucepan, add bay leaves and bring to a boil. Turn down and simmer for 5 minutes. Let cool. Recipes Wanted! If any of you have recipes that you would like to share, please submit them to the editor: [email protected]
LET US KNOW WHAT YOU THINK! >> Write to us. We welcome Letters to the Editor up to 150 words. We reserve the right to edit for clarity and length. Include your name and email address >> Email: [email protected] with SUBJECT: Commentary.
Suggestion Box
Let us know what you would like to see in our newsletter. Suggestions on what to include or not. What could we do better. Let us know. [email protected]