The Independent Voice
                    Newsletter of the Kona Coffee Farmers Association                                             
May 2013
            PO Box 5436 Kailua Kona Hawaii 96745 USA                                                                                    www.konacoffeefarmers.org   [email protected]
---
Contents
Kona Coffee Blossom Banquet Wrap-up
Legislative Update HB353
What's Kona Worth?
"Too Strong"
Editor- Clare Wilson

---
                                        Eat, Drink and be Merry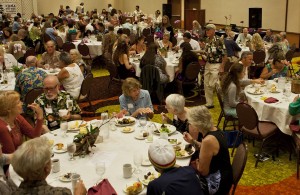 The Kona Coffee Blossom Banquet was a huge success.  Nearly 150 farmers and friends of Kona Coffee attended this year's big fundraiser for Kona Coffee Farmers Association. The beautiful atmosphere of the newly renovated King Kamehameha Kona Beach Hotel, 3 of the Kona Coffee Queens, plenty talk story, awesome giveaways, good food, fabulous silent and live auction items (and don't forget the cash bar!) made for a wonderfully fun evening. Our Live Auctioneer, David Rees-Thomas always makes the Live Auction fun.  Our surprise "Live Auction" this year was a black, male poodle puppy (ahhhhhh) who stole the hearts of several of our bidders.  An added fun item as opposed to our regularly featured items of farmer favorites "beer" and "dirt".

This year the donations seemed to come in easier than in the past. Either KCFA is being recognized as a force within the community, the economy is getting better or they know we are thankful. Some of our new donors this year are BEI, Images of Hawaii/Charlene Meyers, Ace Hardware, Gallery of Great Things, Manila Extract Designs, The Spoon Shop, Mrs. Barry's Cookies & Annie's Island Fresh Burgers. When you patronize some of the local donors to our event, just mention a "Thank You", I'm sure they would appreciate it. Also of interest this year several of our own farmer members used their resources and donated their talents to the silent auction.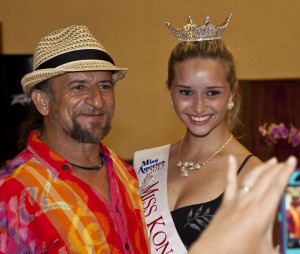 The Banquet Committee started working in late January to plan this years' event. We met about every two weeks and I would like to thank the committee for their dedication and commitment to this event. The committee members were Christine Coleman, Anita Kelleher, Lisa Corker, Cea Smith, Kurt Schweickhard, Kathy Wood, Carol Seel and Mary Lou Moss.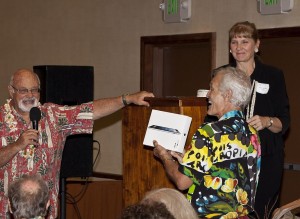 I'd also like to thank the volunteers who helped with the dinner. A big Mahalo go to the following volunteers – we had a great team!: Bruce & Lisa Corker, Christine Coleman & her two employees, Sarah & Carol, Cea & Bob Smith, Linda Baseman, Sandra Scarr, Bryce Decker, Susan Dursan, Louie Kona, Flora Paganelli, James Slusser, Karen Kemp, Anita Kelleher, Kurt Schweickhard, Nick Williams, Chuck Moss, Louis Hanna, Bob Kraus and Kathy Wood.
And finally, our deep appreciation to our co-sponsors:
and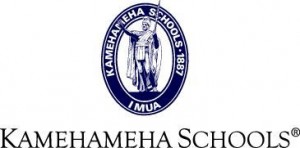 Submitted by Mary Lou Moss
Photos by Bob Kraus
(click on photos to enlarge) 
~~~~~~~~~~~~~~~~~~~~~~~~~~~~~~~~~~~~~~~~~~~~~~~~~~~~~~~~~~~~~~~~
Legislative Update
HB353 (Emergency CBB Research & Funding)
HB353 has followed a tortured and disappointing path through the State Legislature.  That path has been:
(1) HB353 was sponsored by Kona Representative Nicole Lowen to provide $500,000 for emergency CBB research by the Pacific Basin Agricultural Research Center ("PBARC", a USDA agency based in Hilo) and $330,000 for CBB assistance to farmers in FY2013-14—and another $500,000 for emergency CBB research by PBARC in FY 2014-15.  In a meeting in January with Rep. Lowen, KCFA Legislative Committee members stated that while $1.33 million was not sufficient to address the severity of the CBB emergency, the KCFA would support the bill as a step in the right direction.
(2) However, on February 14, the House Finance Committee stripped out all emergency research funding and a significant part of farmer assistance funding.
(3) On March 12, the Senate Agriculture Committee—responding to a flood of testimony from Kona coffee farmers–restored the "Original HB353" with its appropriations of $1.33 million and sent the bill to the Senate Ways and Means Committee ("WAM").
(4) On March 22, WAM ignored unanimous written testimony submitted to it by farmers, processors, blenders and others in support of the original bill's provisions and passed a very different bill ("SD2").  In "SD2" all appropriations were changed to blanks (for "discussion purposes"); research monies were taken from PBARC (the agency with the scientific expertise best suited to the task) and directed to the HDOA; the farmer assistance monies were taken from the CBB Task Force and directed to UH; and "SD2" provided that none of the emergency research monies would actually be spent unless "matched" from other sources. All of these changes were made by WAM without providing an opportunity for public comment or testimony on the changes. We do not know who met in the backroom with Ways and Means Committee members and influenced the language of "SD2"—but the interests of Kona's coffee farmers were not represented in those discussions.
(5) On April 26, the Joint House/Senate Conference Committee made the following amendments to "SD2":  an emergency research appropriation of $500,000 (rather than the $1 million in the original bill); a reduction of the farmer assistance appropriation from $330,000 to $300,000; and a change to the recipient of the farmer assistance appropriation from UH to HDOA.  Moreover, there continues to be no assurance that even these reduced amounts will actually be spent on CBB research and mitigation.  If no "matching funds" from other governmental or private sources are found, none of the appropriated amounts will be spent.
(6) On April 30, the Conference Committee bill was passed by the House and Senate. HB353 now goes to the Governor who can sign or veto it—or let it become law without his signature.
The Bottom Line:  The reductions to the minimally adequate appropriations in the "Original HB353"–and the inclusion of provisions which make it uncertain that even the reduced amounts will actually be spent—indicate that even after the passage of almost 3 years since CBB was discovered in Hawaii County, the Legislature, the HDOA, and the Abercrombie administration are still not viewing CBB as an emergency which threatens the economic viability of Kona and other Hawaii-grown coffees.
—Submitted by the Legislative Committee
What's Kona Worth?
 $62.80 per pound!!
Go to http://www.coffeefool.com/?gclid=CKKKxpCQ4LYCFSjZQgod9EkAAQ#null  —  click on "Light/Medium Premium" on the left and then scroll down to find the price for "Hawaiian Kona".  The price is 39.25 for 10 ounces—a per pound equivalent of $62.80.
Also note that Jamaica Blue Mountain is offered for a per pound equivalent of $65.90.  A 40% Kona Blend is $33.09 per pound equivalent.
Don't under-price your coffee!
Thanks to KCFA member Mark Shultise for spotting this website.
"Too Strong"
Here is an anecdote sent by a KCFA member:
Last month a couple visiting Kona from the mainland took a bus tour to the Kilauea Volcano.  On the way back the bus stopped at a visitor center in South Kona featuring Kona coffee. As the bus pulled in, the driver announced that during the stop tour members would be able to buy Kona coffee for friends and family at home.  He then said that he found 100% Kona coffee "too strong" and recommended that his passengers buy the "milder" Kona blends. The couple (to their subsequent regret) and other members of the tour followed the suggestion of their friendly driver.
The Question:  When professional cuppers uniformly describe Kona as a smooth, floral and mild tasting coffee, where does this "Too Strong" line (which many of us have heard before) come from?
In many areas of the world tour bus drivers are given significant "gratuities" for making stops at particular establishments—and for touting products sold there.  Whether or not this practice occurs in Kona, the "Too Strong" line most likely comes from the owners of the visitor center—not from an original insight or taste preference of the driver.
Follow up Questions: But why would the visitor center owners want the driver to tout their $17/pound Kona Blend rather than the center's $40/pound 100% Kona Coffee?  Wouldn't they be better off steering visitors to their brand of the more expensive 100% Kona?
The answer is "no".  The profit margin for roasters from marketing the Kona blends (essentially $5/pound coffee sold at $17/pound because the name "KONA" appears prominently in several places on the package) is much greater than from sales of real Kona coffee.
It is not that 100% Kona coffee is "Too Strong"—rather it is that this myth has been developed and spread by blenders to reap the incredibly high profit margins resulting from sales of deceptively labeled Kona blends.
–Submitted by the Branding Committee