A Call for Support
A Call for Support of KCFA's Truth-in-Labeling Initiatives
KCFA NEEDS YOUR ECONOMIC SUPPORT: For more than 28 years Hawaii's coffee farmers have been seeking reform of the State's 10% Hawaii coffee blend labeling law–HRS 486-120.6.  After making considerable progress in the 2019 Legislative Session, KCFA has retained former State Senator Gary Hooser as a political consultant to assist with KCFA's labeling reform agenda for the 2020 Session. As important as this decision is, it places a significant burden on KCFA's budget.  Without support from all our members, your Association will be able to pay for only one year working to pass the agenda that will benefit Kona farmers.  This effort will take continued support to succeed. All of us need to contribute.
Here's why each of us should "chip in":
Deceptively labeled 10% blends take millions of dollars each year from our collective pockets.
The Feldman study—published by San Francisco-based resource economist Marvin Feldman in 2010– finds that each year 10% Kona blends reduce the incomes of Kona coffee farmers by $14.4 million or more—that is almost $20,000 lost each year by the average Kona coffee farm. [To review the Feldman study go to:  https://konacoffeefarmers.org/wp-content/uploads/2012/03/Economic-Efforts-of-Blending-Kona.pdf
And a 2018 United Nations' study on origin agricultural products also finds that weak Hawaii labeling laws "leave downstream stakeholders [not farmers] to reap the economic benefits of the fame of Kona." [here is the link to the UN study — http://www.fao.org/3/I8737EN/i8737en.pdf ]
We coffee farmers need to join together to counter the economic and political power the Honolulu blenders have used for years in resisting truth-in-labeling reform in Hawaii.
Please make a "supplemental contribution" — of $10, $50, $100, or more to the KCFA legislative efforts. Whatever the size of the contribution, we need to recognize that it is dwarfed by the thousands of dollars each of us lose each year because of deceptively labeled 10% blends. We need to change the current law.
You may donate * Donate For Legislative Efforts with credit card via the KCFA Store here or with your check payable to "KCFA". Please put "For Legislative Effort" in the notation area and send the contribution to Kona Coffee Farmers Association, PO Box 5436, Kailua-Kona, HI 96745-5436.
Submitted by <KCFA Legislative Committee>
KCFA is Looking for Board Members!
Can you help us? We need community-minded, vested Kona Coffee farmers willing to spend some of their precious free time on behalf of all our 100% Kona farmers. Please read below and email here with any questions.
The Kona Coffee Farmers Association's Mission is: To promote and protect Kona farmers' economic interests in 100% Kona coffee, to protect the Kona coffee heritage, and to seek greater legal protection of the Kona coffee name.
**Qualifications: All Voting Farmer Members must attest to this: "I certify that the majority of my coffee-related income is from coffee grown on my Kona coffee farm."
It may be helpful to review the  Policies and Initiatives we have enacted since our inception found here:
**Helpful attributes:
Believe you are lucky to be a Kona coffee farmer😊.
Able to set personal bias aside in favor of the majority and able to have civil discussions at Board meetings in the face of disagreements. Roberts Rules of Orders prevail! (Read more about Roberts Rules here )
**Commitment- About 1.5 hours a month for monthly Board Meetings. Committee meetings are additional and often are important.
Foremost– if you care about 100% Kona coffee and its future and are willing to spend some free time to help and think about your fellow farmers, we ask that you submit your name or nominate a candidate by writing to the Chair of the KCFA Nomination Committee for 2020, Suzanne Shriner at [email protected] or call Suzanne at 808-989-4883
Mahalo plenty
–Submitted by <Cecelia Smith>
At Long Last, a 98-Point Coffee
(Ed. Note- in the spirit of openness, please read here
https://www.coffeereview.com/review-services/
 what it takes to get your coffee reviewed by noted coffee connoisseur, Ken Davids.)
"For years, we have deflected criticisms that, on one hand, Coffee Review ratings are too high (though they are in line with wine reviews) and, on the other hand, that we never go past 97, even with coffees that propose a combination of flawless perfection with startling distinctiveness…"
Read the entire article here: 
**Want to read about this very special coffee? Go here>>> https://tinyurl.com/y3tx6tvj
Submitted by <Cecelia Smith>
USDA Reimbursements for 2018 Low Yields under WHIP+
Coffee producers with low yields in 2018 perhaps caused by heavy VOG can apply for relief funds through the Wildfire and Hurricane Indemnity Program Plus (WHIP+). Sign-up for this U.S. Department of Agriculture (USDA) program began in Sept. The 2018 year was approximated at 30% lower than average years, and some blamed the heavy vog for reducing flower set and altering summer rainfall patterns.
Producers who did not insure their crops in 2018 or 2019 will receive 70 percent of the expected value of the crop. Insured crops will receive between 75 percent and 95 percent of expected value.
At the time of sign-up, producers will be asked to provide verifiable and reliable production records (ie: receipts from mills or on-farm documentation). If a producer is unable to provide records, WHIP+ payments will be determined based on the lower of either the actual loss certified by the producer and determined acceptable by FSA or the county expected yield and county disaster yield.
Both insured and uninsured producers are eligible to apply for WHIP+. But all producers receiving WHIP+ payments will be required to purchase crop insurance or NAP, at the 60 percent coverage level or higher, for the next two available, consecutive crop years after the crop year for which WHIP+ payments were paid. Producers who fail to purchase crop insurance for the next two applicable, consecutive years will be required to pay back the WHIP+ payment. The cost of crop insurance is low compared to the possible payout from WHIP so FSA urges you to apply.
Additional information about WHIP+ program eligibility and payments can be found at farmers.gov/recover or by contacting Keasan Tamura in the Hilo USDA Farm Services Agency office at 9808) 933-8342
Submitted by <Suzanne Shriner>
State Endangers Our Coffee Crop
In October, the "
Honolulu Civil Beat"
published an important article by Stewart Yerton on how Hawaii's policy permitting the importation of foreign, unroasted coffee is endangering Hawaii's coffee crop.  Every coffee farmer should read it – it's your livelihood at stake!
https://www.civilbeat.org/2019/10/hawaii-coffee-farmers-state-policy-is-putting-crops-at-risk/
For almost a year, the KCFA Legislative Committee (Bruce Corker, Chair, Sandra Scarr, Jim Monk and Deniz Tek) has been trying to get information from the USDA/APHIS (Animal and Plant Health Inspection Service) and the Hawaii Department of Agriculture (HDOA) about how foreign, unroasted coffee beans are allowed into Hawaii.  Since 1998, federal regulation prohibited all unroasted coffee from being imported into Hawaii and Puerto Rico — the only coffee-growing regions of the US.
We know that in 2005 the State of Hawaii asked the USDA/APHIS to revise their federal regulation to permit fumigated, unroasted coffee into Hawaii.  APHIS reviewed the environmental impact of changing the regulation and ruled that the risk of importing coffee diseases such as Coffee Bearer Borer (CBB) and coffee rust is too great and not fully prevented by fumigation.
https://www.aphis.usda.gov/plant_health/ea/downloads/unroasted-coffee.pdf
Therefore, the federal regulation did not change; unroasted beans are still prohibited from import into Hawaii and Puerto Rico.
We are told that Puerto Rico abides by the federal regulation by allowing partially roasted coffee into the Territory – par-roasted to a temperature that kills CBB and Rust.
Hawaii seems to "get around" the federal regulation by classifying the fumigated beans as
interstate commerce
from mainland states to Hawaii, with the federal government looking the other way.  Given that fumigation does not eliminate the risk of imported diseases, the tons of green coffee pouring into Hawaii to make 10 % blends that risk bringing with them CBB (which arrived from Costa Rica in 2010) and Coffee Rust (devastating to coffee trees).
Just because foreign beans can be legally imported into California and Washington state does not make unroasted foreign beans any less dangerous to Hawaii's coffee crop, when they are shipped here in "interstate commerce".  Diseased foreign beans are still diseased foreign beans.
KCFA is appealing to its members to make some noise about this problem.  We need to alert the public and our Representatives that the danger to our coffee crop is real, continuing, and must be addressed by changing Hawaii's deliberate negligence of our livelihoods.  Letters to the Editor, calling television news reporters, making signs for demonstrations – whatever we can think of.
Submitted by <Sandra Scarr>
Coffee & Art Stroll
Some perfect weather, lots of tourists – even folks from a cruise ship down in the harbor – all of it made for a perfect 2019 Coffee and Art Stroll.
Your Association had a booth right in the heart of the Stroll, and we saw lots of visitors.  They came to shop, they came to ask questions, they came to visit.  And we were there to help them.
We had a great team of volunteers working the booth all day.  Mahalo and many thanks to
Barbara Anderson, Julia Smith-Kibby, Betty Eavis, Franz Weber, Jan Luehrs and Judy Schuster
— they were wonderful at keeping the merchandise neat and orderly, answering questions and helping folks to select what they wanted to buy.
Booths were set up by 24 different Kona coffee farms, many members of KCFA. Three chefs from restaurants that serve 100% Kona coffee sampled coffee from each of the booth to select their choice of the best. All people visiting the Stroll also got to vote on their individual choice. These are the results:
Chefs' Choice
1st place: Aikane Kona Coffee
2nd place: Mr. Bean Coffee
3rd place: Mokulele Coffee
Peoples' Choice
1st place: Mr. Bean Coffee
2nd place: Kona Coffee & Tea
3rd place: King's Cup Kona Coffee
Congratulations to these fine coffees – and their growers!
While all the numbers are not in hand yet, I would say your Association did well in the sales department.  Final numbers will be available in about a week.
Your friendly treasurer,
Jim Monk
Submitted by <Name>
Think about KCFA Items for your Holiday Presents!
Support your KCFA and get high quality and unique items. T-shirts for men and women, KCFA's popular ball caps, and a choice of beautiful Kona Coffee art posters!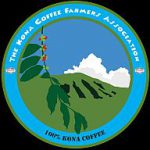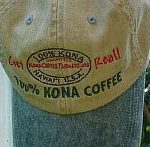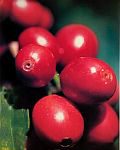 HOW? Click Store Here and scroll down the page. Mahalo!
We Love KCFA Volunteers

KCFA Burlap Bag Storage
Tari Sparks
KCFA Bag transportation from Hilo to Honaunau
Janelle and Michael Gomes
October Fest Social- October 13, 2019- Honaunau Rodeo Grounds
Kay Dixon, Chair
Chet Gardiner and Solomon Cho-music
Jim Monk and the Oompapa Band
Karen Zulkowski
Suzanne Shriner
*Donations raised totaled over $400!
Coffee & Art Stroll-November 2, 2019-Holualoa Village
Jim Monk, Chair
Barbara Anderson
Betty Eavis
Chet Gardiner-music
Franz Weber
Jon Luehrs
Judy and Ed Schuster
Julia Smith Kirby

Submitted by <KCFA>
Book Review: The Monk of Mokha
Eggers, Dave. 2018,
The Monk of Mokha
.
Alfred A. Knopf, New York &Toronto. 327pp.
This is the amazing and thrilling backstory of the recent reappearance of first-rate Yemeni coffee in the world's specialty coffee markets.
It all happened because a remarkable young Yemeni-American,  Mokhtar Alkhanshali, who wondered what had happened to coffee in a land that had not only originated the coffee trade, but had been famous for the quality of its product for centuries.  Specialty coffee was a booming business in his Bay Area home.  He learned that coffee houses were selling brews made from beans bought directly from farmers all over the world, and that those farmers received prices several times higher than they once got from dealers in run-of-the-mill commodity coffee.
But with a fire in his belly, Mokhtar was determined to do what he could to bring back the reputation of Yemen's coffee and help Yemeni farmers.  He borrowed money to educate himself about coffee, even eventually becoming a respected Q-grader.
For a coffee farmer-reader, a fascinating part of this story begins in increasingly war-torn Yemen, where Mohktar travels to dozens of coffee-growing districts to look for farmers who were handling their coffee well-enough to meet specialty coffee standards.  The detail here is convincing.
He encounters skepticism and disbelief, not least because of his age. The breakthroughs are part of a great story.
The coffee-packing houses in Sana'a were also a big problem that had to be overcome.  His personality and determination won over essential people; mind you, all this at a time when Saudi bombs were falling.
The story's climax comes as Mokhtar moves coffee samples out of the country, at the risk of the lives of him and his companions — the most thrilling part of the story, which I leave to the reader.
The samples are deemed fabulous at the Seattle SCAA meeting, which led to financing and the export of the first container-load of Yemeni coffee to the Bay Area.
All-in-all, a fine read for a coffee-farmer
Submitted by <Bryce Decker>
Ernie Wilson Jr's Lilikoi Bars
(from Lynette Lo Tom's article in Sunday's Star Advertiser-10.27.2019-Maui Edition)
½ cup powdered sugar
2 cups flour
1 cup softened butter
1 teaspoon baking powder
4 tablespoons flour
4 eggs
2 cups sugar
6 tablespoons concentrated puree or juice from freshly squeezed lilikoi fruit
Powdered sugar for finishing
Preheat oven to 350 degrees. Combine powdered sugar and flour, mixing well. Add to butter.
Blend well. Line a 9-by-13-inch baking pan with parchment or foil. Pat crust mixture into pan and bake until top is slightly browned about 10 minutes
While crust is baking, combine baking powder and flour in small bowl. Set aside.
In a large bowl, beat eggs. Add sugar while continuing to beat. Gradually add baking powder and flour mixture. Add fresh lilikoi juice or puree and mix well. Pour over hot crust once removed from oven. Return to oven and bake for 25 minutes. The top will puff up while baking but will fall while cooling. Cool completely, which might take 2 hours. Dust with powdered sugar. Cut into 24 pieces.
---