The Independent Voice
"Best Agricultural Newsletter in Hawaii"
Newsletter of the Kona Coffee Farmers Association  
                     October 2022
PO Box 5436 Kailua Kona Hawaii 96745 USA
www.konacoffeefarmers.org   [email protected]
Contents
President's Report
Local Coffee Farmers Brace for Reduced Yields
KCFA Education & Protection Committee
Farmer CLR Research Receives Additional Support
Coffee & Art Stroll – November 5th
Coffee Before Shopping May Lead to Impulse Buying
Multispectral Imaging and AI to Sort Coffee
EU Sets New Rules to Help Limit Deforestation
Farm Viability Training Course
Survey: Americans Can't Go One Day without Their Cup of Joe
HCA Names SCA Prelim Coffee Champs
Int'l Coffee Day
Coffee with a Cop – Kona & Hamakua
Caution on Reading Research Results
Aloha to Robert Barnes
Salute to Business Member – AC Creative Studios
Editor – Clare Wilson
President's Report
Even during coffee harvest, our board is working on your behalf.  KCFA members Barbara Anderson, Mark Petersen and myself participated in discussions on Act 222's (HB1517) economic study on blends.  We sat down multiple times with HFUU, HCA, HFB and the HDOA to discuss the Act and what the economic study should include. (Hint, we believe it should focus on farmer impacts.)  Further meetings are planned and the HDOA hopes to put the RFP package out before the end of the year.
I met informally with gubernatorial candidate Josh Green regarding 51% blend support as well as potential HDOA chair candidates. He responded favorably to discussions about coffee issues and indicated he's an ally. As he said, he "knows this issue well" as our former Senator.
Coming up in November, Oritain (www.oritain.com) will be visiting Hawaii to collect parchment samples from the Kona districts.  They hope to analyze samples from 30 farms. This database could define a benchmark for Origin and assist with counterfeiting claims in the future.  More information to follow soon.
with aloha,
Suzanne Shriner, KCFA President
---
Local Coffee Farmers Brace for Reduced Yields
From Hawai`i Public Radio: The Conversation
Audio: https://www.hawaiipublicradio.org/the-conversation/2022-09-13/local-coffee-farmers-brace-for-yields-up-to-40-lower-than-usual
The Kona Coffee Farmers Association says the Hawaiʻi coffee industry is bracing for what could be one of their worst years for production. That will likely mean higher prices for coffee drinkers as well.
On Hawaiʻi Island, some farmers say their crop yields are down 30% to 40%. Part of the trouble involves coffee leaf rust and the coffee berry borer beetle.  But heat and drought have been a big factor this year, according to Suzanne Shriner, head of the association.
"We've seen that in Kona and Kāʻu in particular, it's been a very dry year. We didn't get our usual summer afternoon rains, which has brought the harvest in a little bit early because it's been hotter than usual," Shriner told The Conversation.
"We're struggling a bit with it on all ends. The harvest started in July and will continue through roughly December. July is early. In a normal year, we'd start harvesting in late August or early September, but nothing is normal anymore with the weather patterns. Everything is moving around on us. It's been a problem," Shriner said.
Shriner said her members are still gathering research on the impact of climate change on Hawaiʻi's coffee crop.
"We also had a particularly tough time last year with coffee leaf rust, which defoliated a number of our trees, which reduced yields again. So our trees are having a tough year overall," she said. "We jokingly like to call it 'farmageddon' because it always seems like something new is hitting farmers."
She also wanted coffee farmers to be aware of a deadline in the Kona coffee settlement about branding as they navigate through the rest of the growing season.
---
KCFA Education & Protection Committee
Preliminary data from a vendor study suggests Pro Blad Verde and BotaniGard may not be compatible in the same tank mix.  This important news came in the CLR Multi-Agency meeting on September 21. The KCFA Education and Protection Committee participates in these meetings twice a month to ensure we can share breaking news with our members.  A recording of the meetings can be found at https://hawaiicoffeeassoc.org/CLR-News .
The Committee also participated in several zoom meetings with members and affiliates of HDOA, HCA, HFUU and KCFA to develop consensus on implementation of HB1517/CT222 —Coffee Study.
---
Farmer CLR Research Receives Additional Support


PBARC and CTAHR funded the supplemental two-year extension on "Organic farming system options for control of Coffee Leaf Rust on five organic farms in Kona, Hawaii" as part of a USDA funded PBARC-CTAHR cooperative agreement on system approaches to improve the production of specialty crops. Funding is provided through Sept. 20, 2024.
–Submitted by Colehour Bondera ([email protected]) & Dr. Hector Valenzuela
---
If you like what you read, please support KCFA by becoming a member today! Click here to Join. 
---
Coffee & Art Stroll – Holualoa – November 5, 2022
At present, it is expected the Kona Coffee Cultural Festival will hold its Art Stroll in Holualoa on Saturday, November 5th from 9 am to 3 pm, come rain or shine.
The Kona Coffee Farmers Association will have a booth in the center of town in front of the former library building.  We need volunteers to help in setting up the booth before 9 am, for staffing the booth from 9 – 3 and for closing it down after the 3 pm closing.  No previous experience is required and you will be compensated nothing, I tell you nothing, for your efforts other than getting to meet and greet a bunch of great folks.  You can volunteer for some, part, or all of the day.
If you would like to volunteer please send Jim Monk an email with that intent to [email protected] mentioning what time you would like to help and a contact phone number for you so we can reach you on the day of the event.  A response back to you will be forthcoming acknowledging your generous willingness to help.
With today's situation, there is some possibility the event will be postponed or cancelled.  If so, Jim will let you know.  Otherwise, November 5th it is for a FUN DAY!
Thanks for your help!
–Submitted by Jim Monk
---
Research Shows Coffee before Shopping Leads to Impulse Buying
https://tinyurl.com/539n8p3e
"People who drank a complimentary espresso drink just prior to heading into retail stores spent about 50% more money inside than people who drank decaffeinated coffee or water, according to a study recently published in the Journal of Marketing..."
---
Multispectral Imaging & AI to Sort for Specialty Coffee
https://www.comunicaffe.com/specialty-and-standard-coffee-beans-can-be-sorted-using-multispectral-imaging-and-artificial-intelligence/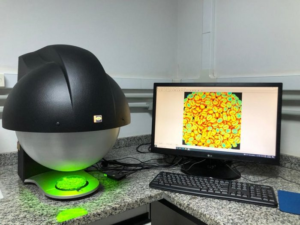 Multispectral images based on reflectance and autofluorescence are processed using mathematical models (Credit: Winston Pinheiro Claro Gomes)
"SAO PAULO, Brazil – The process of selecting specialty coffee beans entails three kinds of inspection. Two are physical and involve samples of raw and roast coffee. The third is sensory and involves tasting the drink. Certification is provided by the Specialty Coffee Association of America (SCAA).
In accordance with SCAA guidelines, coffee quality is measured on a decimal scale from zero to 100. A specialty coffee must score 80 or more. The grower sends a sample of raw beans to three cuppers (tasters), who roast and make coffee from each batch, again in compliance with SCAA standards, before issuing a report…"
________________________________________________________________________
EU Sets New Rules to Help Limit Deforestation in Coffee Producing Countries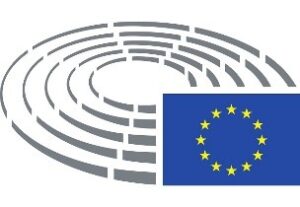 https://www.comunicaffe.com/eu-sets-new-rules-to-help-limit-deforestation-in-coffee-growing/
"STRASBOURG, France – To fight global climate change and biodiversity loss, the EU Parliament demands companies ensure that products sold in the EU do not come from deforested or degraded land. Plenary yesterday adopted its position on the Commission proposal for a regulation on deforestation-free products with 453 votes to 57 and 123 abstentions.
The new law would make it obligatory for companies to verify (so-called "due diligence") that goods sold in the EU have not been produced on deforested or degraded land anywhere in the world. This would guarantee consumers that the products they buy do not contribute to the destruction of forests, including of irreplaceable tropical forests, and hence reduce the EU's contribution to climate change and biodiversity loss…"
---
Farm Viability Training Course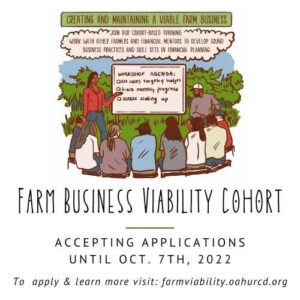 The Hawaii Women Farmers Network (WFN) is now accepting applications for our Farm Viability Training. This 12 week, cohort-based training will connect local farm business owners with the information, tools, and skills they need to set financial targets, track cost of production, and use key metrics to assess performance, manage risk, and guide decision making. The training will include one-on-one consultations with The Kitchen Table Consultants, an in-person training on Hawaii Island on November 5-6th, followed by virtual sessions and coursework you can finish at your own pace. Upon completing this cohort, farm business owners will develop competency in bookkeeping consistency, financial analysis, opportunity assessment, budgeting, goal setting and the ability to assess challenges, adjust operations, and evaluate progress to improve their risk management decision making and economic viability. A stipend of $500 is available for selected cohort members. To inquire about more information and receive an application, please visit: farmviability.oahurcd.org or email: [email protected].
We will be accepting applications until October 7, 2022. The link to apply is on our website and learning platform at: farmviability.oahurcd.org directly: https://docs.google.com/forms/d/e/1FAIpQLSdG90_A00CeFmKlAgmawZVJshe9wBja3TaEfVjHOU9BxKUV5g/viewform?vc=0&c=0&w=1&flr=0
Train-the-Trainer workshop on Friday, 11/4/22 (In-person on Hawaii Island) – kindly asking for a RSVP by October 12, 2022 and if you'd need travel covered
–Submitted by Barbara Anderson
---
Survey Shows Americans Can't Go a Single Day without their Cup of Joe
https://www.comunicaffe.com/survey-shows-americans-cant-go-a-single-days-without-their-cup-of-joe/
"NEW YORK, USA — According to a new survey, three in four coffee drinkers say they simply couldn't go a single day without their cup of joe. The OnePoll survey of 2,000 coffee-drinking Americans finds that the average enthusiast enjoys two cups per day, and needs 21 minutes to finish each cup. They're also against overpriced boutique coffee shops. The average coffee drinker absolutely refuses pay more than $3 for a regular-sized café brew.
Among those polled, the most popular ways to brew coffee are via drip (19%), espresso (16%), cold brew (14%) and pour-over (13%). Forty-five percent feel that coffee has become more popular across the nation over the past three years due to coffee-related trends (48%), remote working (47%) and working overtime (45%)…"
---
HCA Names SCA US Prelim Coffee Champs 
BY WEST HAWAII STAFF
The Hawaii Coffee Association returned as host of the Hawaii Prelims for the 2023 Specialty Coffee Association U.S. CoffeeChamps. This year's Hawaii Prelims recently presented the Roasters and Brewers Cup Competitions on Oahu.
Honolulu Coffee Company competitors swept the three top rankings for the Brewers Cup competition. Earning first place was returning competitor Thomas Kiesling, using Big Island Coffee Roasters Konagrown Red Bourbon, washed process (parchment-dried) coffee. Both first-time competitors, Melia Hardin placed second and Rebekah Tucker took third, while returning competitor Kyla Villamor of Cafe Villamor in Honolulu placing fourth. All three used Paradise Coffee's Ka'u-grown Red Bourbon, natural process (fruit-dried) coffee. Each competitor has a reserved slot in the Qualifying Round in 2023.
In the Brewers Cup Competition, competitors were given 20 minutes to create and serve two individual brews using Hawaii-grown coffee for two sensory judges. Competitors utilized manual coffee brewers and then brewed coffee for the judges while giving an eight-minute presentation about their brewing process and the coffee selected. The sensory judge panel included local coffee professionals Juleigh Burden, John Letoto, Ross Broznan, Alex Brooks and Head Judge Brittany Horn of Pacific Coffee Research.
For the first time, the HCA hosted the Roaster Competition, which consists of three components: Cup-To- Profile Presentations, Judges Cupping and Audience Service. Final top three Roaster rankings included Mark Kove of White Nene Coffee Roasters in Kailua-Kona taking first, Thomas Kiesling of Honolulu Coffee placing second and Frank La of Be Bright Coffee of Los Angeles, Calif. earning third. Each has a reserved slot in the 2023 Qualifying Round.
Locations and dates for the Qualifying Round on the Mainland are pending and will be announced toward the end of this year. For information on the US Coffee Championships, visit https://uscoffeechampionships.org/ The Hawaii Coffee Association's mission is to represent all sectors of the Hawaii coffee industry, including growers, millers, wholesalers, roasters and retailers. The HCA's primary objective is to increase awareness and consumption of Hawaiian coffees. For more information, visit www.hawaiicoffeeassoc.org
–Submitted by Barbara Anderson
---
International Coffee Day to Focus this Year on Circular Economy
https://www.comunicaffe.com/international-coffee-day-2022-circular-economic-theme/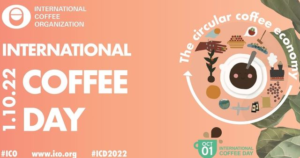 "MILAN – International Coffee Day 2022, an event created for 1 October since 2014 by the International Coffee Organisation (ICO), is now just a short time away. Its members and partners for this latest edition have coordinated following a common goal: to lead the sector in its evolution from a linear to a circular economy. Some countries also celebrate their National Coffee Day on specific dates. For example, the US, Canada and a number of producing countries, including India and Ethiopia, observe the National Coffee Day on September 29th. International Coffee Day: United in celebrating farmers of all origins
And thus in support of those who act daily to provide the three billion cups for coffeelovers around the globe…"
---
Police Offering 2 Events for National Coffee with a Cop Day Oct. 5
As part of the seventh annual National Coffee With a Cop Day, Hawai'i Police Department invites the public to participate in two Coffee With a Cop events, one in Honoka'a and the other in Kona, on Wednesday, Oct. 5, 2022.
These informal and popular talk story sessions are a great way to get to know Hawai'i Police Department Community Policing Officers in a relaxed setting. Topics of conversation can range from answering questions to discussing neighborhood or community issues.
Hāmākua and South Kohala Community Policing Officers will hold a Coffee With a Cop event  at Tex's Drive-In, 45-690 Pakalana Street, Honoka'a, from 7 a.m. to 9 a.m.
West Hawai'i residents can talk story with Kona Community Policing Officers at Kona Haven Café, in the Coconut Grove Marketplace, 75-5805 Ali'i Drive, Kailua-Kona from 8 a.m. to 10 a.m.
National Coffee With a Cop Day began as part of National Community Policing Week in 2016 and now continues each year on the first Wednesday in October furthering efforts nationwide to bridge the gap between the community and law enforcement.
If you have questions about the Hāmākua Coffee With a Cop event, please contact Laupahoehoe Community Policing Officer Joseph Rocha at (808) 775-7533 or via email at [email protected]. If you have any questions about the Kona Coffee With a Cop event, please contact Kona Community Policing Sergeant Michael Hardie at (808) 326-4646 ext. 259 or email at [email protected].
---
Caution on Reading Research Results
One of our members checked up on the article that was included in September's Independent Voice about Coffee and Acute Kidney Injury. Upon reading the actual research, he concluded:
"There were many methodological problems with their research, but for the sake of discussion let's assume their collected data is accurate. The number of subjects who developed AKI per 1000 persons per year who did not drink coffee was 6. The number per 1000 coffee drinkers was 5.5. The absolute risk reduction from drinking coffee, then, was 0.6% – 0.55% = 0.05%. Doing the math, the number of people who would need to drink coffee for one year to prevent one case of AKI is 2,000."
"It seems there could be a minuscule benefit, but certainly nothing to "write home about". This illustrates the pitfall of using relative versus absolute risk reduction in reporting results from research. That pitfall is commonly exploited in journalism to lend weight and credibility to a conclusion when none is there."
"When these authors corrected their results for potential confounding variables (mostly pre-existing health conditions) the results did not reach statistical significance. They were very cautious in their conclusions, stating simply that "more studies are needed""
---
Aloha to Robert Barnes
As some of you have already heard, Robert Barnes of Kona Rainforest Coffee passed away recently.  Dawn, his wife, has asked me to share the attached announcement below and have you share it with your friends who knew him.
From Dawn: "It is with incredible sadness and pain that we announce the recent passing of our beloved Robert Barnes, Husband, Father, Grand Father, Great Grand Father, and special friend to many. He was diagnosed July 22 with an extremely aggressive cancer that had already spread throughout his body. He was in Oahu when we all realized he did not have much time left. We were able to get him home to the coffee farm and spend some precious time with him before God called him to his new home.
We will be having a celebration of life on October 23rd 10am to 2pm, in Kona. For those who would like to attend please email and let us know so that we can get a head count. ([email protected]) For those that would like to attend virtually we will be doing a zoom broadcast."
---
Salute to Business Member – AC Creative Studios


In 2014, Alcindo Correa's family moved from Rio de Janeiro in Brazil to Wisconsin. One day, when he was seeking a good cup of coffee, he met a man from Chile who was selling coffee at the local Farmer's Market. The coffee was in a brown bag with a stamp on it. It turned out that the farmer stamped his logo every week on each bag.
After Alcindo tried to explain his previous job as a product manager with IT skills, the farmer asked him to design new packaging for their coffee.
This was how AC Creative started. Today, AC Creative Studios offers branding, packaging design, web design, and a "Design in The Label" concept to support all stages of a business.
Alcindo decided to support KCFA after learning about its work from a client and it was his way to give back to the Kona community. Their website is https://accs.design and social
media @accs.design. His clients' products are shown on their Instagram account.
Please support our Business Members. They support us.
–Submitted by Membership Committee
---
Recipes Wanted! If any of you have recipes that you would like to share, please submit them to the editor: [email protected]
LET US KNOW WHAT YOU THINK! >> Write to us. We welcome Letters to the Editor up to 150 words. We reserve the right to edit for clarity and length.  Include your name  and email address >> Email: [email protected] with SUBJECT: Commentary.
Suggestion Box
Let us know what you would like to see in our newsletter. Suggestions on what to include or not. What could we do better. Let us know. [email protected]