The Independent Voice
   "Best Agricultural Newsletter in Hawaii"
Newsletter of the Kona Coffee Farmers Association  
                           September 2023
PO Box 5436 Kailua Kona Hawaii 96745 USA
www.konacoffeefarmers.org  [email protected]
Contents
Message from President Petersen
WCR Releases Coffea arabica Genetic Database
Why is Soil Health So Important?
Coffee Pulper Maintenance
Adjustment of a Breastplate Coffee Pulper
GrainPro & NKG Collaborate on Recycling Coffee Bean Liners
Farmer to Farmer on FaceBook
How Much Caffeine is in a Cup of Coffee
Study – Spent Coffee Grounds Could be Used to Make Stronger Concrete
Vertical Selection for Kona Coffee Pruning (VIDEO)
Should You Freeze Coffee?
Hawaii Study: Picking, not Pesticides May be Best Tool Against CBB
Mayo in Coffee
Introducing Coffee Equipment Pros
El Niño Remains Likely
Study: Coffee & Music Can enhance Cognitive Performance
Kubota Utility Vehicle For Sale
Editor – Clare Wilson President's Message
President's Messsage
Aloha Coffee Farmers,
What a month August 2023 has been.  The tragedy of the Lahaina fire was beyond my imagination and the burdens forced upon the residents now and into the future are also unimaginable.  I hope we as the coffee farmer community can achieve what we can to reduce some of the hardships experienced by survivors and first responders.  From the call to donate Kona and Hawaiian coffee for first responders, 30 KCFA and HCA member farms participated. Mahalo to all of you.
The Honorable Senator Hirono and 10 of her staff met with Kona coffee leaders on August 17th.  It was an opportunity for a group conversation about Kona coffee and other agricultural related matters. Senator Hirono asked me about the status of CBB and the current level of impact on coffee production.  We also discussed coffee leaf rust and measures that are being used to manage the infections and the effect on yield and sustainability of small farms.  She also inquired about invasive species and the potential tools to guard against future invasions.
We finished our discussion exploring potential hazards that promote grassland fires and types of programs that can be put into action to manage those hazards.  We discussed the lack of NRCS grassland fire programs that could be applied to assist landowners in grassland fire prevention.
Also in attendance was Deputy Administrator Dilawar Syed of the Small Business Administration (SBA).  Although his primary mission on arrival to Hawaii was to understand the Lahaina fire and to organize assistance programs, he also talked about the lack of participation by agriculture producers to consult with SBA to start, build, grow businesses and receive funding assistance.  However, there is an SBA office only on Oahu but sometime in the future a staff member will travel to the Big Island regularly to work with us to use their programs.  This is an opportunity for all of us. You can explore the SBA web site at https://sba.gov.
I appreciated the opportunity to talk with Senator Hirono and found her very interested in the state of Kona Coffee production and how Federal Programs could be of assistance.
I am looking forward to September and supporting Maui Strong recovery.
Mahalo nui loa!
Mark Petersen, President
---
WCR Releases Open-Access Coffea arabica Genetic Fingerprinting Database
https://tinyurl.com/3bftymn7
"World Coffee Research announced today the release of an arabica coffee genetic fingerprint database that will make variety authentication cheaper and simpler. Verification of coffee varieties is important to ensure quality control of plant material available to farmers worldwide. The organization is making the database openly accessible to the scientific community so that it can be used by public and private labs for variety verification.
"This unique achievement brings new technology to coffee to dramatically reduce quality control costs to ensure the future of coffee agriculture…"
Editor's Note:  Many KCFA farmers contributed samples of our coffee for this project.
---
"…Why is Soil Health so Important?"
https://tinyurl.com/ms4y49bb
First and foremost, we need to understand what soil health actually means.
"Good soil health can be defined as soil conditions which allow the growth and development of healthy root systems," Victor explains. "This can be achieved if the soil is fertile, as well as having low acidity levels, proper water retention, and good distribution between the macro and micro 'pores' that allow for proper water drainage and retention.
"Proper soil health also allows for the mineralisation of any organic material which is added to, such as green manures," he adds. "Also, soil's resistance to erosion generated by rainfall is an indicator of its health."
There are many key aspects of regenerative coffee production. Soil health, however, plays a crucial role for a number of reasons.
Miguel Andres Amado is the Business Development Manager at Yara in Colombia. "Improving soil health is one of the most effective ways to maintain plant productivity in the long term and increase adaptation to changing environmental factors," he says. "There is a strong correlation between the plant-soil relationship and crop productivity."
On top of this, healthy soil also has the ability to sequester more carbon. This reduces coffee producers' environmental footprint and improves their resilience to climate change.
To improve soil health and quality, there are a number of applications that coffee farmers can use, including fertilisers…"
---
Coffee Pulper Maintenance
Now that we are back in the coffee season, it is time to be sure your coffee pulper is in good condition. KCFA's dear friend Ken Sheppard wrote a detailed pulper maintenance article for the April 2009 Independent Voice. We had to do an awkward cut and paste to copy the article, but feel it is worth it. Here is the link:
https://konacoffeefarmers.org/pulper/ken-sheppards-pulper-thoughts-from-april-2009/
---
Adjustment of a Breastplate Coffee Pulper
For those of you with concerns about the quality of your pulped coffee beans – chipped beans, beans with pulp still attached – it may be time to adjust the breastplate on the coffee pulper. This link will guide you through the process.
---
GrainPro and NKG Collaborate on Recycling Coffee Bean Liners
https://tinyurl.com/2y9yvrvt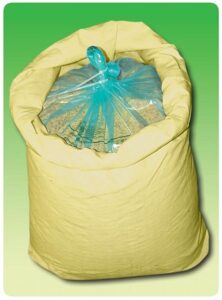 "Coffee roasters and green buyers now have the option to participate in recycling GrainPro hermetic bags, TranSafeliners and other liners used in the chemical-free preservation of premium coffee beans.
This important work is being made possible through cooperation from Continental Terminals, a third-generation, family-owned warehousing company that has been a partner in the coffee value chain for more than 50 years.
US-based roasters can now send their used liners to Continental Terminals locations in Keasbey, NJ, or Alameda, California, via their preferred service (USPS, FedEx, UPS or DHL) or by personal delivery. Once the bags reach a Continental Terminals warehouse, they'll be prepared to continue their journey to a unique recycling facility…"
---
Farmer to Farmer on FaceBook
KCFA members may ask coffee production, processing, or marketing questions by sending their questions to Shamira, our social media team leader ([email protected]). She will post the questions on the KCFA FaceBook page. Anyone can then comment on the post and provide their answers or ask followups to the questions.  What, you don't follow our Facebook page?!  Check it out here:
Let's all help each other!
---
How Much Caffeine is in a Cup of Coffee?
https://www.forbes.com/health/nutrition/how-much-caffeine-in-coffee/
"A popular source of energy for many as they get up and start their day, coffee can certainly be part of a healthy diet. However, the concept of "too much of a good thing" applies to a major component of coffee: caffeine. Consuming too much caffeine can cause unpleasant short-term side effects, aggravate certain health conditions and compromise your health down the line.
Read on to learn how much caffeine is really in your morning mug, what amount of caffeine is considered healthy for daily consumption and how caffeine can affect your health…"
---
Study: Spent Coffee Grounds Could be Used to Make Stronger Concrete
Published in the Journal of Cleaner Production, the study by RMIT engineers is the first to prove that waste coffee grounds can be used to improve concrete
https://www.comunicaffe.com/spent-coffee-grounds-could-be-used-to-make-stronger-concrete/
"MELBOURNE, Australia – Engineers in Australia have found a way of making stronger concrete with roasted used – coffee grounds, to give the drink-additive a "double shot" at life and reduce waste going to landfills. Lead author Dr Rajeev Roychand from RMIT University said the team developed a technique to make concrete 30% stronger by turning waste coffee grounds into biochar, using a low-energy process without oxygen at 350 degrees Celsius.
"The disposal of organic waste poses an environmental challenge as it emits large amounts of greenhouse gases including methane and carbon dioxide, which contribute to climate change," said Roychand, from the School of Engineering…"
---
Vertical Selection for Kona Coffee Pruning (video)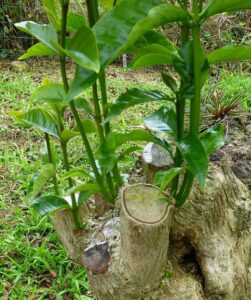 In the August Independent Voice, an article provided instruction on this subject. Chet Gardiner reminded us that there is a KCFA YouTube video that illustrates vertical selection. Check out the link below. Thank you Chet!
https://www.youtube.com/watch?v=7mo5nYPf57g&authuser=0
---
Should You Freeze Coffee?
https://www.msn.com/en-us/foodanddrink/foodnews/can-you-freeze-coffee/ar-AA1ey3CO
"…Coffee's number one enemy is moisture. With fresh produce, a jug of two percent milk, and maybe some cans of cold beer, the fridge is humid and can cause beans to age faster than if they were in the pantry. Ground coffee is convenient for those hectic mornings, but it can't be stored in the fridge or freezer as it will clump and change the flavor.  Brewed coffee can be kept in the fridge for three to four days in a sealed, airtight container, but for longer storage, freezing is the best option…"
---
Hawaii Study: Picking, Not Pesticides, May be Best Tool Against CBB
https://tinyurl.com/55ch8s78
"By using fewer pesticides to control coffee berry borer (CBB) populations, Hawaiian coffee farmers may actually increase coffee production, harvested coffee quality and even economic gains.
This counterintuitive outcome regarding chemical controls relies upon increased plant cultural controls — namely, more frequent and strategic harvesting of coffee cherries.
This is according to a comprehensive analysis from a group of researchers in Hawaii who studied integrated pest management strategies on 10 Hawaiian coffee farms over two years.
A persistent foe to commercial coffee producers all over the world by infesting farms and diminishing yields and quality, CBB was first discovered on the island of Hawaii in 2010, on Oahu in 2014, on Maui in 2016 and on Kauai in 2020…"
---
Mayo in Coffee
https://tinyurl.com/34mtftp2
"NFL quarterback Will Levis, a rookie with the Tennessee Titans, has "scored" a lifetime supply of mayonnaise from the Unilever brand Hellman's. Levis's viral habit of putting mayonnaise in his coffee earned him the lifetime reward, according to the company."
---
Introducing Coffee Equipment Pros
Your One-Stop Marketplace For New And Used Coffee Roasters And Roastery Equipment
https://coffeetalk.com/daily-dose/announcements/07-2023/99328/
Led by a team with 10+ years of industry experience, CEPros prioritizes customer satisfaction and aims to fuel the growth of the coffee industry. From ancillary roastery equipment to K-Cup fill/seal machines, CEPros caters to various needs and budgets. Their Used Elite collection provides sustainable and affordable options for roaster upgrades.
"We're thrilled to launch the Coffee Equipment Pros marketplace, empowering coffee professionals with a convenient and reliable platform to discover and acquire top-notch roasting equipment," said Rick Davis, Founder & CEO. "While this is a new venture, the people behind it aren't. Our core team brings more than a decade of coffee equipment sales, marketing, logistics, and service experience. That's why we've built the word 'pros' into our company name — and that's what our customers will experience when they work with us."
"Our mission is to fuel the growth and success of the coffee industry by providing access to quality new and used roasters and roastery equipment, backed by our expertise and commitment to customer satisfaction."
With a focus on customer needs, CEPros offers quick payment, smooth setup, and financing options. Demo roasting is available on-site. Visit their marketplace at www.coffeeequipmentpros.com for premium equipment and services for your roastery.
---
El Niño Remains Likely
https://www.comunicaffe.com/el-nino-remains-likely-says-australian-bom/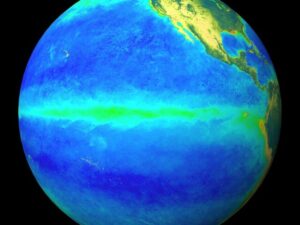 MELBOURNE, Australia – According to the latest update from the Bureau of Meteorology of the Australian Government, the El Niño Alert continues, with the development of the phenomenon likely during the Austral spring. When El Niño Alert criteria have been met in the past, an El Niño event has developed around 70% of the time.
Sea surface temperatures (SSTs) in the tropical Pacific are exceeding El Niño thresholds, with climate models indicating this is likely to continue at least through to early 2024. The past fortnight has seen a decrease in Southern Oscillation Index (SOI) values to moderate negative values (more El Niño-like)…"
---
Study: Coffee and Music Can Enhance Cognitive Performance
https://www.comunicaffe.com/coffee-and-music-can-enhance-cognitive-performance-the-study/
NEW YORK – Drinking coffee and listening to music can impact a person's brain activity in order to improve cognitive performance: this is the foundation of the new NYU Tandon School of Engineering study involving Mindwatch, a groundbreaking brain-monitoring technology. The study was reported by Neuroscience News.
The benefits of drinking coffee and listening to music
Mindwatch is a complex algorithm that is specialized in analyzing brain activity from data collected via any wearable advice that can monitor electrodermal activity (EDA). It was developed over the past six years by NYU Tandon's Biomedical Engineering Associate Professor Rose Faghih.
---
Kubota Utility Vehicle for Sale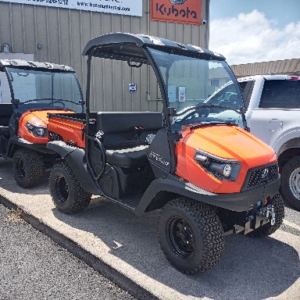 Here are the details
New Kubota RTV520-H Utility Vehicle
-17.4 Net horsepower -2-Cylinder Gas Engine
-ROPS -Cargo Bed Load: 440 lbs.
-4wd with 2wd selection -54.7" width
-74" height -105.1" length
-5 gallon gas tank -24.9 mph max travel speed
-Parking brake -Gear selection: hi-lo, neutral, reverse
-Orange Color -Rear Differential Lock
-Heavy Duty Tires -VHT Plus Transmission
-Plastic Canopy -Towing Capacity: 1,168 lbs.
-Windshield -2 Keys
$13,500 OBO- Contact Jennifer at (410) 956-2760
---
KCFA
Like what you read here each month? If you're not a current member of KCFA, please click here and join us at the Farmer, Supporter, or Business level.
---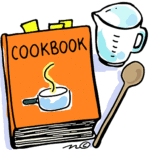 Recipes Wanted! If any of you have recipes that you would like to share, please submit them to the editor: [email protected]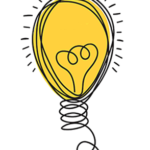 LET US KNOW WHAT YOU THINK! >> Write to us. We welcome Letters to the Editor up to 150 words. We reserve the right to edit for clarity and length.  Include your name and email address >> Email: [email protected] with SUBJECT: Commentary.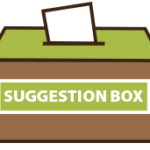 Suggestion Box
Let us know what you would like to see in our newsletter. Suggestions on what to include or not. What could we do better. Let us know. [email protected]