The Independent Voice
                    Newsletter of the Kona Coffee Farmers Association  
April 2013
PO Box 5436 Kailua Kona Hawaii 96745 USA                                                                                         www.konacoffeefarmers.org

---
Contents
Kona Coffee Blossom Banquet
KCFA presents COFFEE TALK
Legislative Update HB353
Support Kona's 100% Restaurants
Roy's 10% Blend Coffee – ugh
Growing Kona Coffee Organically
KCFA at Kona Brew Fest
Doctor Loves Kona Coffee and KCFA
Editor: Clare Wilson
---
EAT, DRINK and BE MERRY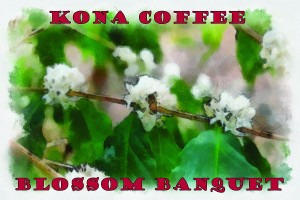 The annual Kona Coffee Blossom Banquet is almost here!
A good time in store for all with plenty of time to talk story and network with farmers and friends at the cocktail hour and during the evening on Saturday, April 20, 2013 from 5-9 p.m. at King Kamehameha Kona Beach Hotel.
This year the tickets will remain at the early bird price of $45 even at the door – what a deal!
There are many unique and varied items for the live and silent auctions. Lots of door prizes too – even a chance to win an IPAD! Freebies, too!
Dinner will be the sumptuous Hawaiian Buffet again followed by our terrific Auctioneer for the live Auction Finale. For those of you who are fortunate enough to bid the highest price in the auctions, there will be a new streamlined process to make checking out much faster and easier.
Kona Coffee Farmer's Association is a non-profit organization and the proceeds will go toward fighting CBB and continued research and education for coffee farmers. Remember, this is KCFA's only fund-raising event. We need your support!
Tickets now available by going to the KCFA Store! Lots more info here.

---
COFFEE TALK – Locating CBB Hot Spots On Your Farm
Suzanne Shriner will explain Dr. Luis Aristizabal's 30 Tree Method for testing the percentage of CBB infestation on your farm.  Find out where to concentrate your spraying efforts. Everyone is welcome. Thursday, April 11 from 3-5 pm at CTAHR in Kainaliu, presented by KCFA and CTAHR. To review the information beforehand, go here.
Submitted by the Pest and Disease/Education Committee
---

HB353 (Emergency CBB Research & Funding)
Status:  Due in large measure to KCFA testimony and support, this important bill is alive and continues to work its way through the legislative process.  The remaining hurdles include: (1) legislative conference committee proceedings to set funding levels and reconcile differences in the House and Senate versions of the bill; and (2) signature by the Governor.
Background:  HB353 was sponsored by Kona Representative Nicole Lowen to provide $500,000 for emergency CBB research by the Pacific Basin Agricultural Research Center ("PBARC", a USDA agency based in Hilo) and $330,000 for CBB assistance to farmers in FY 2013-14—and another $500,000 for emergency CBB research by PBARC in FY 2014-15.
After the House Finance Committee stripped out all emergency research funding and a significant part of the farmer assistance funding in "HD1", the critical step so far has been the Senate Agriculture Committee hearing on March 12.  The in-person and email testimonies from more than 40 KCFA members in support of the "Original HB353" and in opposition to the stripped down "HD1" convinced the Senate Committee to restore the "Original HB353" with full funding for research and farmer assistance. Of note was the testimony to the Agriculture Committee from the Honolulu blenders and their allies (including the Kona Coffee Council) in support of the stripped down "HD1"—testimony that was not followed by the Committee.
Many Mahalos to KCFA members for sending more than 120 separate testimonies to House and Senate Committees asking for full funding of HB353.  Those testimonies have been critical to advancing the bill.  We also greatly appreciate the work and support of Representative Nicole Lowen and Senator Russell Ruderman. 
The CBB threat is an emergency for Hawaii's coffee growers and the State needs to treat it as an emergency.
Submitted by the Legislative Committee
---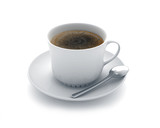 Supporting Kona's 100% Restaurants
The KCFA has developed a "Restaurant Recognition Roster" of more than 35 West Hawaii restaurants that serve 100% Kona coffee. We have presented each with a framed certificate honoring them for offering our heritage coffee to their dining guests.
NOW IT IS TIME FOR US TO SUPPORT THESE RESTAURANTS.
We encourage each KCFA member to take the following 3 steps:
FIRST—Click "here" to go to the Restaurant Recognition Roster. Make a copy of the Roster and keep it handy.
SECOND—When you are making a restaurant choice, get out the Roster to assist in making the choice. For example, if you are looking for an upscale dinner on the Kohala Coast, consider the Manta Restaurant or Pahu i'a or the other fine Kohala Coast restaurants on the Roster—and avoid the 10% Kona blend served at Roy's [see the article below].  Or if you are just looking for lunch and a cup of coffee in the Kainaliu/Kealakekua area, stop at Rebel Kitchen or Strawberry Patch—and avoid McDonald's.
THIRD—When you have finished your meal and cup of Kona, take a minute or two to find the owner or manager of the "Roster Restaurant" and personally thank them for supporting Kona's coffee farmers.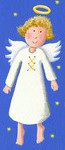 Wanted:  A KCFA Member to be an angel and volunteer! Why?  We want to get a record of all restaurants on Hawaii island that serve 100% Kona and show our support for those that support 100% Kona coffee.  Volunteer would need to visit or call the restaurants to make the determination. We'll create a script. Supporting Restaurants will receive a Restaurant Recognition poster that is "suitable for framing", and volunteer will make the presentation.  We want to have a current list and post it on the KCFA website.  Free advertising for the supporting Restaurants. Time wise- it shouldn't take a lot of time.  Once done- it will be done for the year.  Please- email  [email protected] for more information with the SUBJECT: RESTAURANTS. 
Thank you!
 –Submitted by the Branding Committee 
---
Roy's 10% Blend Kona Coffee – ugh!
An interesting article on the "Tasting Kauai" website http://www.tastingkauai.com/roys-coffee-royal-kona-sellout/ relates how the author tried some of Roy's 10% Kona Coffee produced by the Hawaii Coffee Company that was left by guests.  To sum it up:  "Roy's coffee is void of character and personality.  It's flat, bitter and forgettable.  In fact it's so bad, Dan dumped it out …. The rest of the bag of Roy's "Kona" ground coffee went into the compost bucket. … It's alarming to me that Yamaguchi would throw Kona farmers under the bus and trade on his good name as well as the beloved state of Hawaii"
This is the continuing problem we face.  Have you ever tasted the 10% Kona coffee at Sam Choy's?   I repeat – UGH!
Mahalo to Mark Schultise for sending us this Kauai article

---
Organic Kona Coffee – We All Can Grow Organically
Organic agriculture is about integrity; it is a mindset; and it is a way of life! It is not a preference or something to consider only if more profit comes from it.  I come to organic not only as a farmer and consumer of organics, but also as an idealist and a self-defined visionary. I was raised on a non-organic farm with ten siblings, and watched choices with consequences being made day and night.
Currently, I am serving a 5-year term as a Producer Representative on the 15-person National Organic Standards Board which provides advice to the USDA Secretary of Agriculture on establishing organic policy.  I am the first member from Hawaii, and unusual as a 5.4 mixed crop family farmer.  I hope my presence, comments, and votes holds a solid place for small- and micro-farmers into the future.
Organic agriculture is what all farmers worldwide throughout history practiced until the chemical companies, provided WWII toxins, which needed a new market.  This advent of intensive chemical use is what is now termed "conventional" agriculture.  "Certified organic" means no chemicals used. It also means no sewage sludge or GMOs, and some other countries require more holistic approaches to healthy agriculture in their policies.  Many farmers use organic practices, such as mechanical weed control instead of herbicides, but are not certified, so must call themselves 'no spray' instead of organic.  It is a legally protected brand. In reality, it's more complicated with some chemicals being acceptable and the policies constantly in flux. Organic farming practices involve bringing the soil, crops, insects and animals into balance.
To become certified organic (by ICS, Organic Certifiers, CCOF, Oregon Tilth, or….) an Organic Systems Plan is required including impacts on air, water, and animals nearby.   A healthy organic farm should consider the health of the broader ecosystem, within which it is only a piece. Keeping good records of inputs and paying for an annual inspection are the extra activities necessary for organic certification.
Kona coffee is great product to market 'certified organic' as the premium for organic coffee, chocolate, and alcohol is higher than for fruits and vegetables.  So far, there has been no limit to the market for certified organic 100% Kona coffee. The farmer can add 10-50% to the price when selling direct to the consumer with a certified organic sticker. Additionally, organic farmers have placed in the top three of the Kona Coffee Cupping Competition most years (despite being less than 10% of the growers), suggesting that there is a taste premium for organic Kona Coffee!
Kona coffee is also a relatively easy crop to grow organically.  The main barrier is weed control; labor for mechanical weeding is costly or time-consuming (supported by research work of Tad Masuda of CTAHR).
Purchased organic fertilizers tend to have less nutrients per bag as chemical fertilizers (and cost more per bag as well); further as a limiting factor in terms of cost of labor to apply.  Many farms choose to use composts, mulches, manures, compost teas, IMOs, biodynamic sprays, cover crops, nitrogen fixing trees in the over-story, and chicken tractors, as well.  Current estimates are that yield is 25% lower with organic practices, but varies by farm and fertility choices.  Of course the price of final product increase to cover fertility costs, but this is easily made up by the higher price of organic Kona coffee that, which is easily obtained.
As Kona coffee has not had serious pest issues until recently, there have been no differences between organic and conventional Kona coffee pest control.  However with the identification of coffee berry borer beetle (CBB) there are options for how to keep the pest from our coffee.  Certified organic beauvaria bassiana is available in an organic product- Mycotrol, for a slightly higher price than the conventional option…  The labor costs to apply the fungus, or to clean strip the trees are the same. 
For most organic farmers, the environmental, human health, and taste benefits outweigh the additional labor and planning.  Of course, the premium on their products help, but when we all live together on small, contiguous farms above a world class reef, it's just part of our community responsibility.
Submitted by Colehour Bondera
---
KCFA at the Kona Brew Fest
I had the pleasure of serving KCFA's 100% Kona Coffee at this year's Brewfest on March 9. It was a spectacular day for the festivities. 
Many Chefs were on hand with incredible bites and many micro-breweries and bigger scale operations as well.
Our Kona coffee was well received. Most people really enjoyed the iced coffee on that hot breezy day.
People stopped and talked story with us and had questions about the coffee berry borer and how farmers are faring.
Great Event and lots of great folks enjoyed it!
Submitted by Anita Kelleher

---
KCFA Logo on Colorado Doctor's News Page
Check out this doctor's comment about Kona coffee featuring the KCFA logo!!  One of our farmers must be his supplier. http://onmagazine.net/people
Submitted by Ilissa Knight